Smartframe for smooth in-store communication
Visual solutions for flagship stores
The fashion brand Uniqlo was founded in 1984 in Yamaguchi. Thanks to its timeless and sustainable clothing style, the company has experienced a boom in terms of new store openings. Today, it is considered an international benchmark brand and has more than 1,000 stores worldwide.
Last October, the Japanese retailer opened the doors of its largest flagship store to date in Spain, in the emblematic Gran Via 37 building in Madrid.
For this project, it relied on Kendu's visual communication solutions, among others, which adapted perfectly to the needs of the new space.
Kendu designed, produced and managed more than 20 custom-designed perimeter lightboxes with different types of fixtures, which were combined with the various elements available at the point of sale.
In order to provide versatility and allow for campaigns to be constantly and easily updated, Kendu's solutions were specially designed to fit the existing furniture rack in the store. More specifically, Kendu proposed a lateral attachment using the rack.
This way, the brackets could be easily moved vertically and adjusted ad hoc to the heights of the furniture, thus showcasing the displayed product and allowing for the visuals to be adapted based on the products.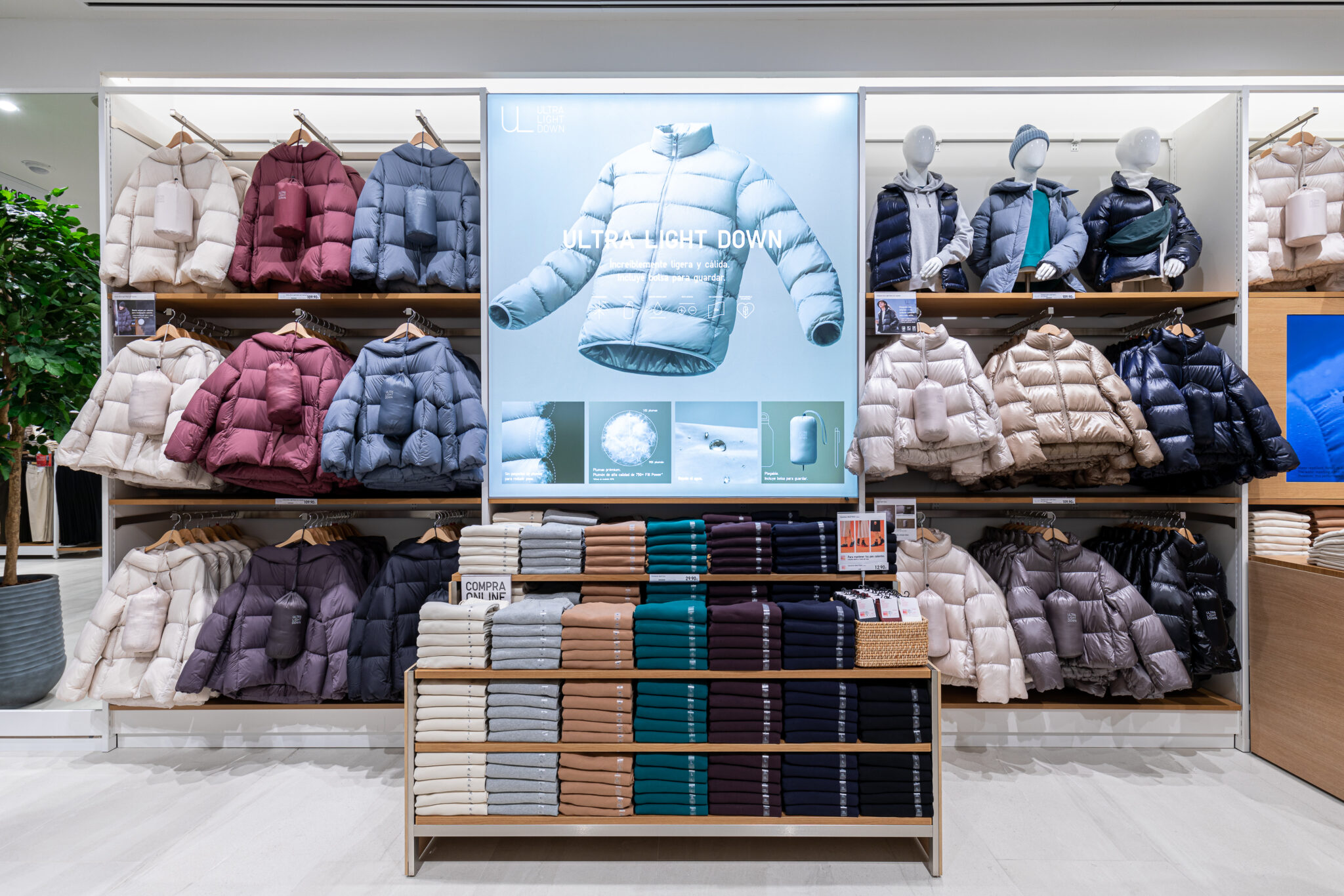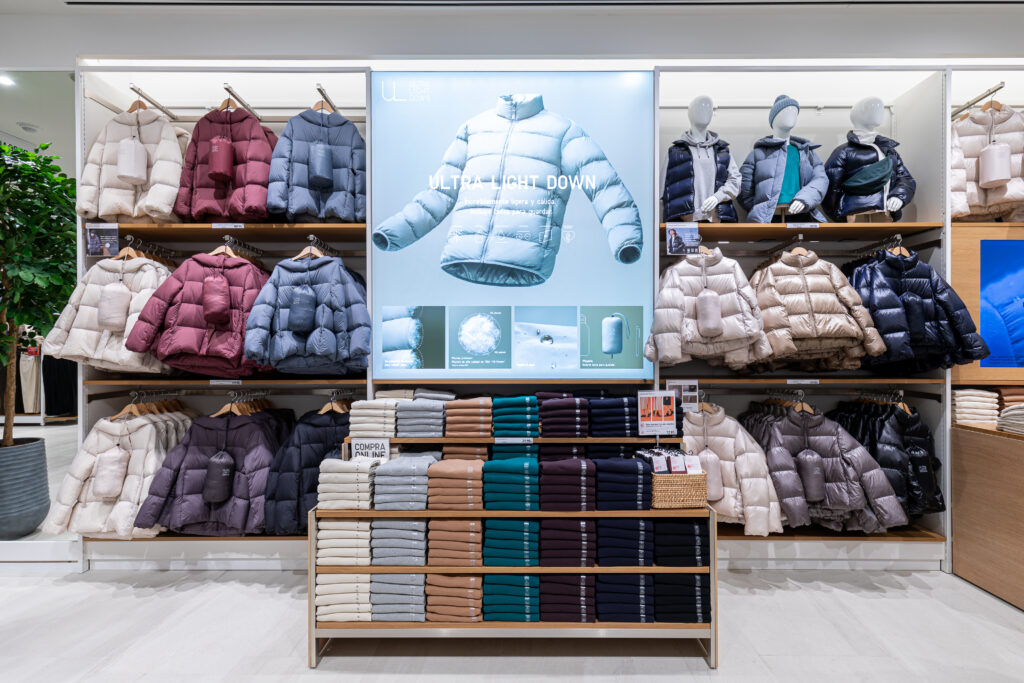 On the other hand, the lightboxes with integrated hooks ensured the space could be played with and were complemented by the store's shelves. This composition made it possible to move the hooks to specific heights and draw attention to the product.
In order to boost smooth communication throughout the store floor, more than one hundred non-backlit graphic frames fixed to the wall were also produced. This meant that all kinds of messages related to the brand and products could be visible: visuals with the QR to encourage customers to download the company's app, the click and collect service, the clothing repairs option… among others.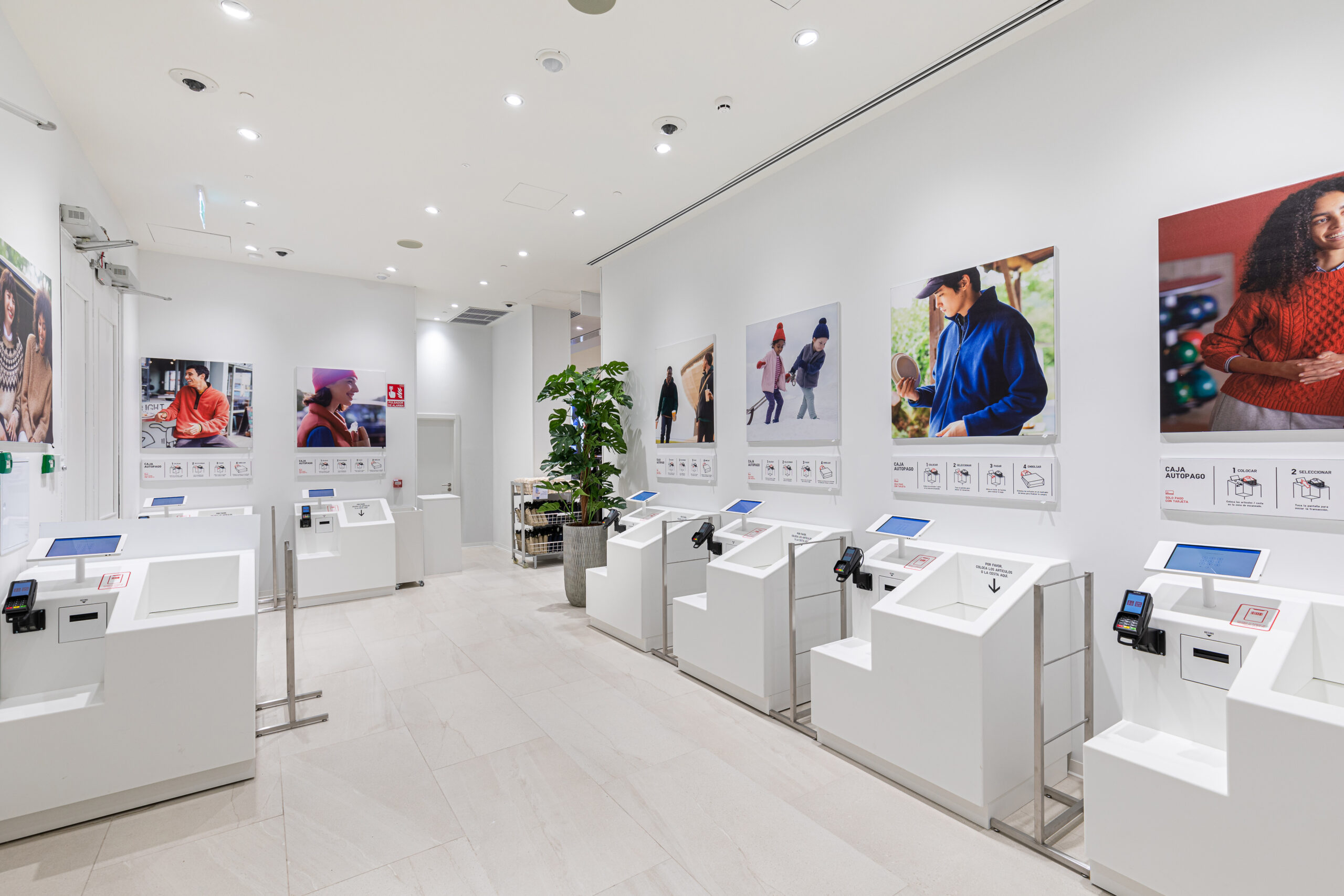 Ultimately, it is a special project where visual communication at the point of sale acquires significant importance thanks to versatility and design, which have gone hand in hand while maintaining the same aesthetic line that characterizes the Japanese company.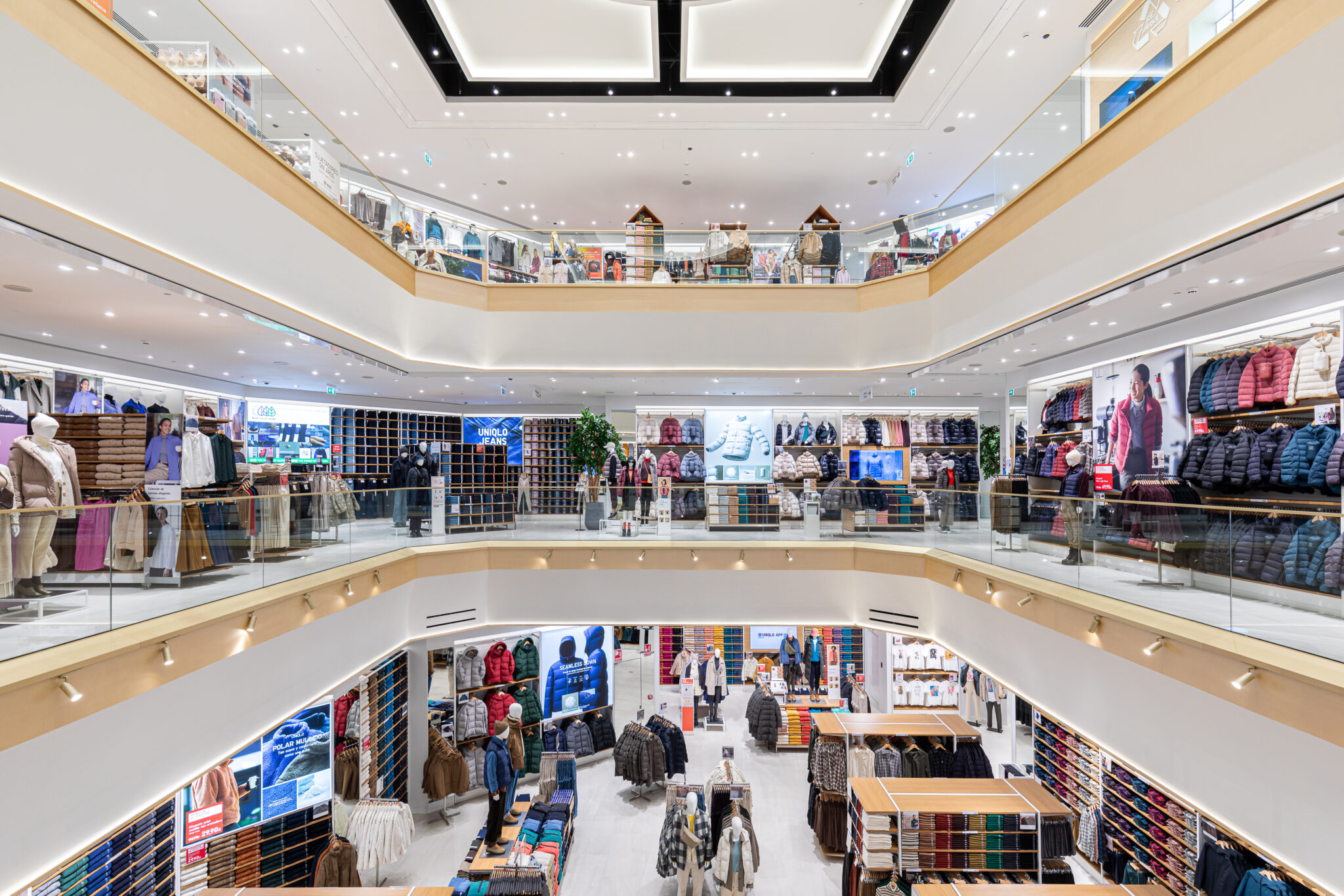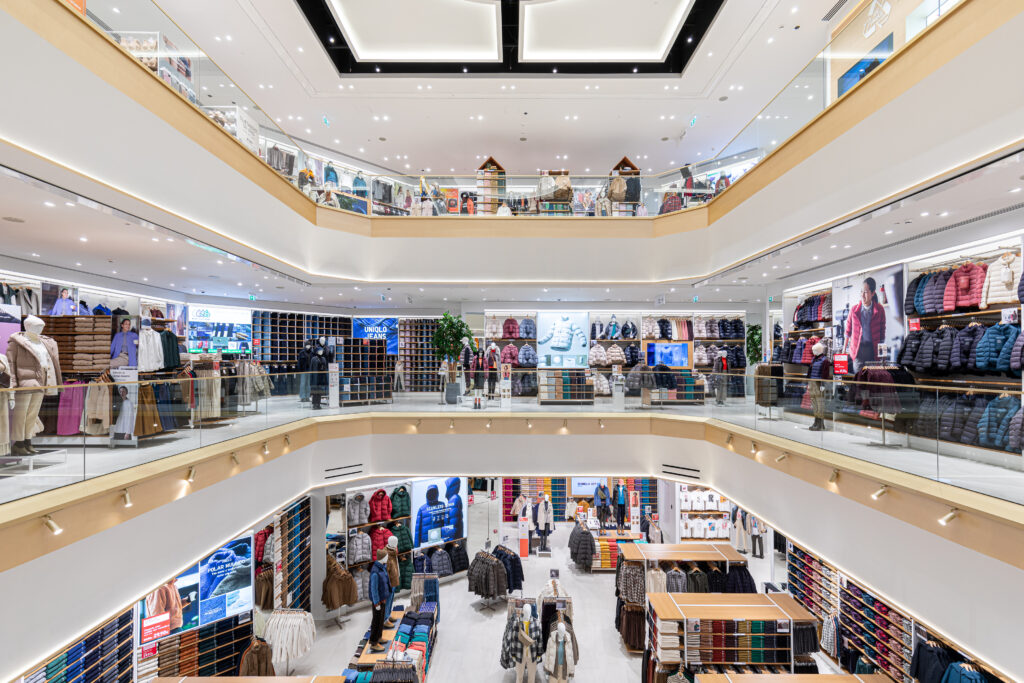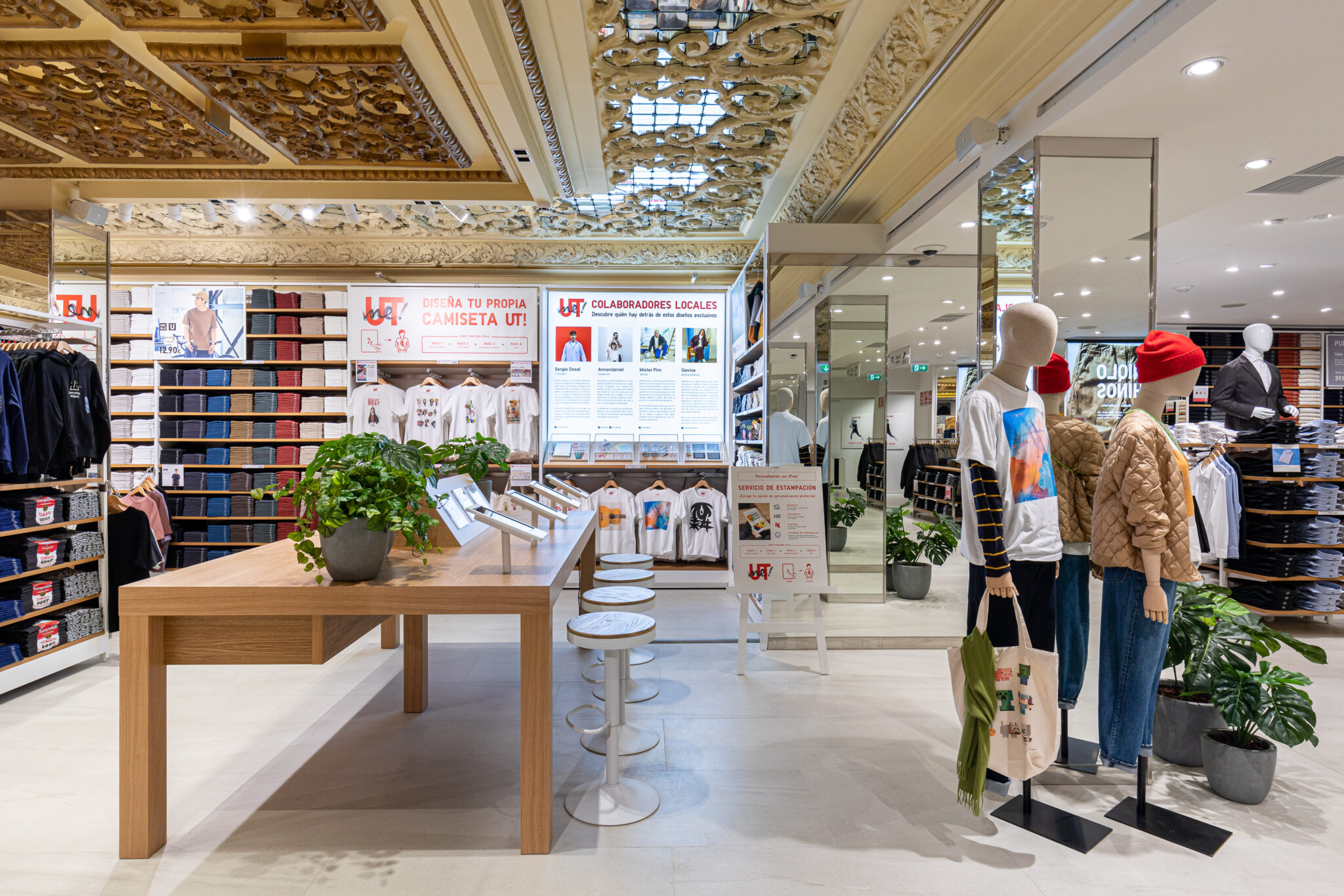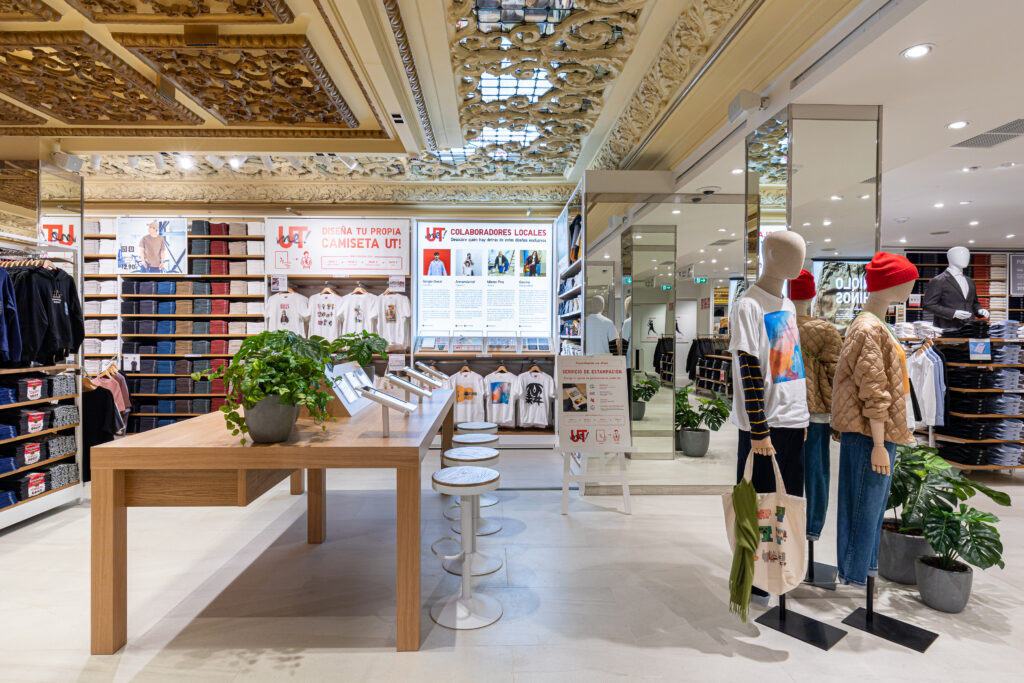 Let's talk about the future