THE STORE OF THE FUTURE, TODAY
Interactive retail solutions
In-store digital experiences
At Kendu we develop customised interactive store displays & digital signage solutions to boost customer engagement through unique shopping experiences.
01.
Interactive Flowbox
Taking Flowbox to the next level with an interactive display. This dynamic light box will visually react to the presence of a shopper, responding to movement or virtual buttons, creating a dialogue and memorable moment for the interactee. A creative touch to, for example, showcase a product's main features.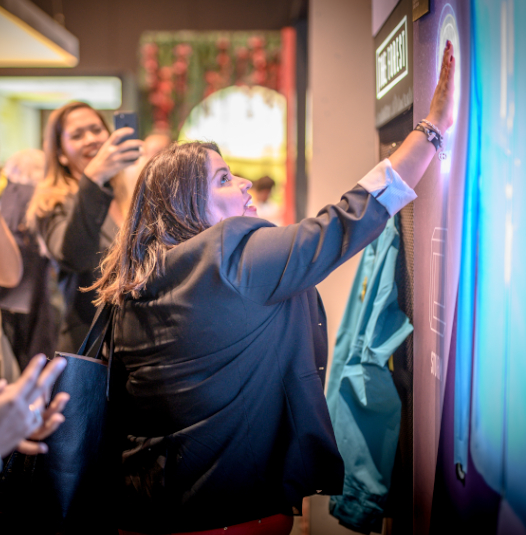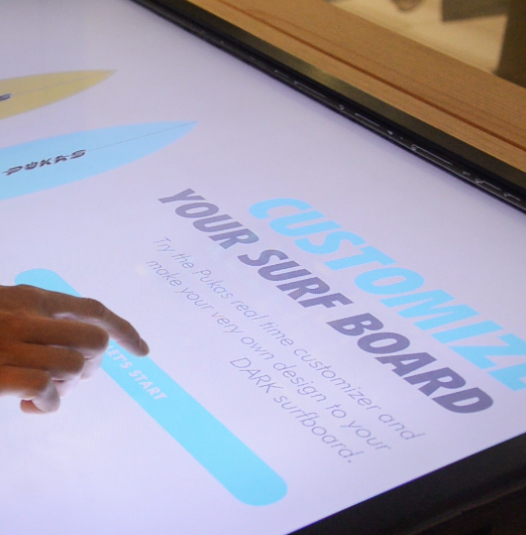 02.
Video mapping customisation
In this experience customers can personalise a real product to visualise and truly see how their own creation will look. With the help of video mapping, users can mix and match their designs in real time. Thanks to this technology, the user will feel more confident when placing an order.
Let's talk
Get in touch with us and together we'll find the best solution for your project.
Bespoke retail experiences
We provide customised solutions for retail brands for projects such as store renovations, new store concepts and refurbishments focused on in-store experience. We are with our clients every step of the way!