TERNUA & MOVE BRANDING & KENDU
Sustainable Booth
Sustainable booth for slow fashion
Inspired by the adventurous spirit and based on the experiences of whalers in Newfoundland, Ternua in Basque, Ternua brand was born in 1994.
Since it was founded, sustainability and innovation have always been part of its DNA. Plastic waste collected from the sea, abandoned fishing nets, recycled polyester… unused materials transformed into technical and quality products that respect the environment.
For its participation in the Outdoor by Ispo fair, celebrated last June at the MOC fairgrounds in Munich, Ternua wanted to integrate visual communication solutions that represented its brand. To do so, they found in Kendu the perfect partner.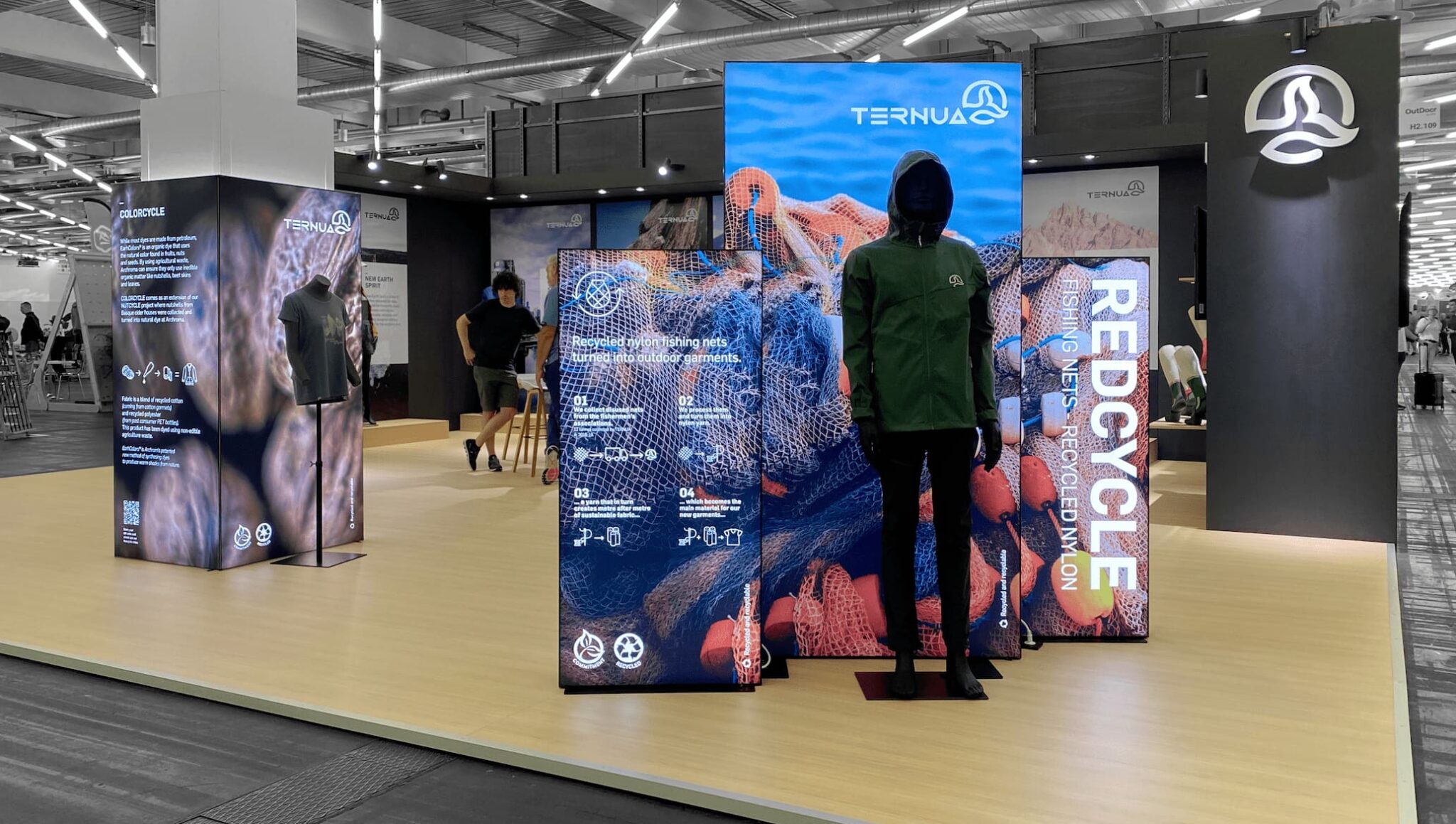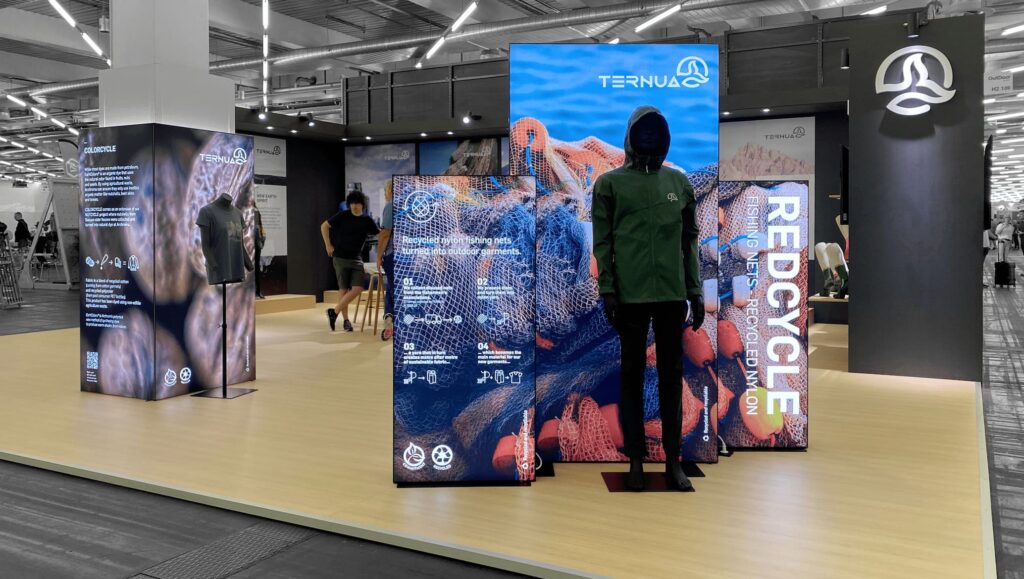 Recycled and recyclable displays
Through the brand consultancy Move Branding, Ternua found in Kendu's eco manifesto everything they needed to complement their booth, inspired by the ocean and the mountain.
It included a wide range Smartframe backlit LED lightboxes that highlighted the sustainable messages printed on ecological textiles : a Smartframe® Column, a Smartframe® Volume and several free-standing lightboxes. All of them combined created an immersive, versatile atmosphere, perfectly adapted to every corner of the booth, making the most of the structural elements. Moreover, the materials used by Kendu for this proposal follow a circular economy model, from the aluminum-based lightboxes, to the recycled and recyclable textiles.
Ternua was the first company to use ked.eco for their textiles. A sustainable alternative to silicone and PVC Keder strips made from recycled polyester textiles. Without the need to separate, textile and ked.eco can be recycled together, making it 100% recycled and recyclable and giving polyester textiles a second lease on life.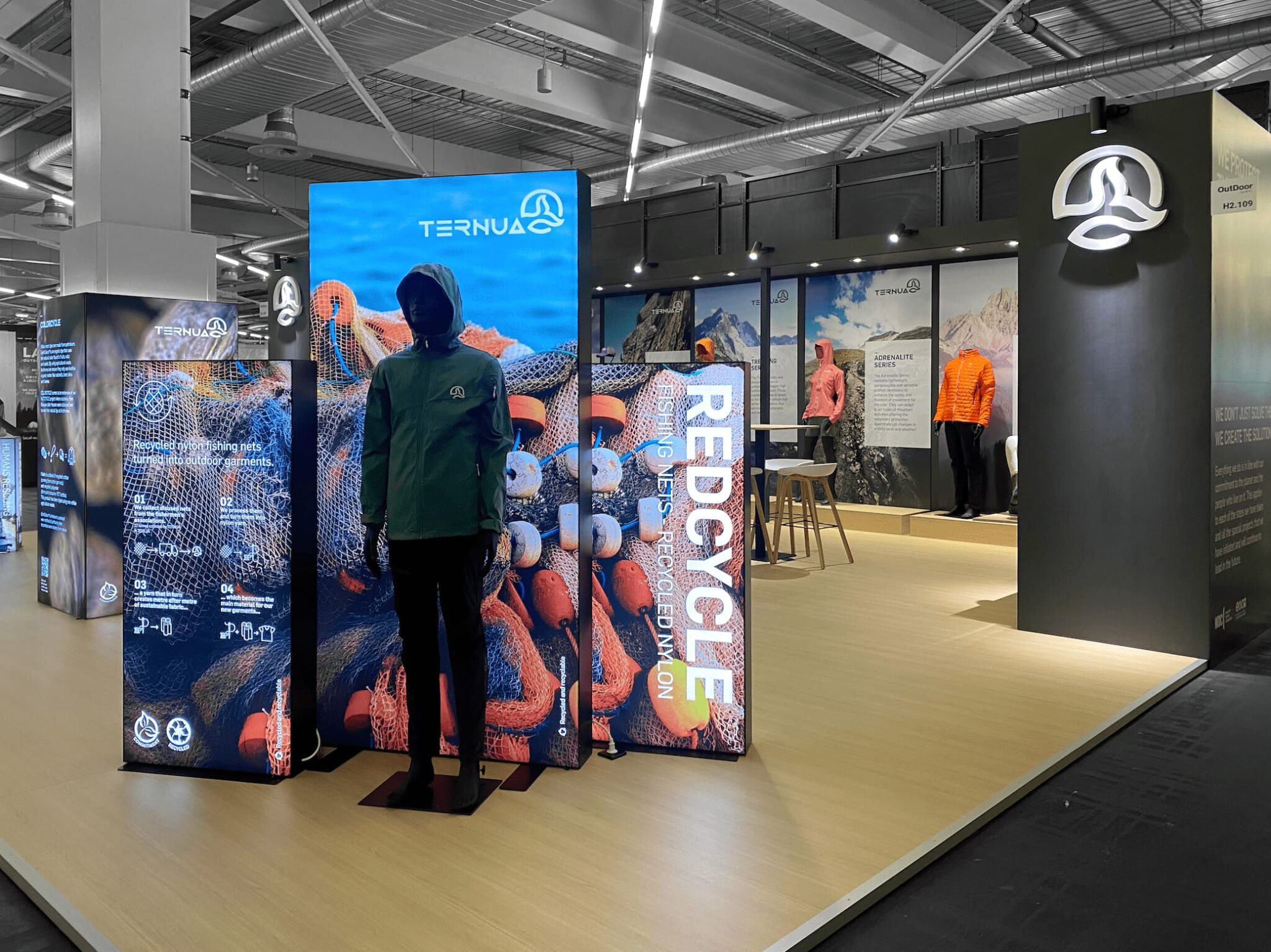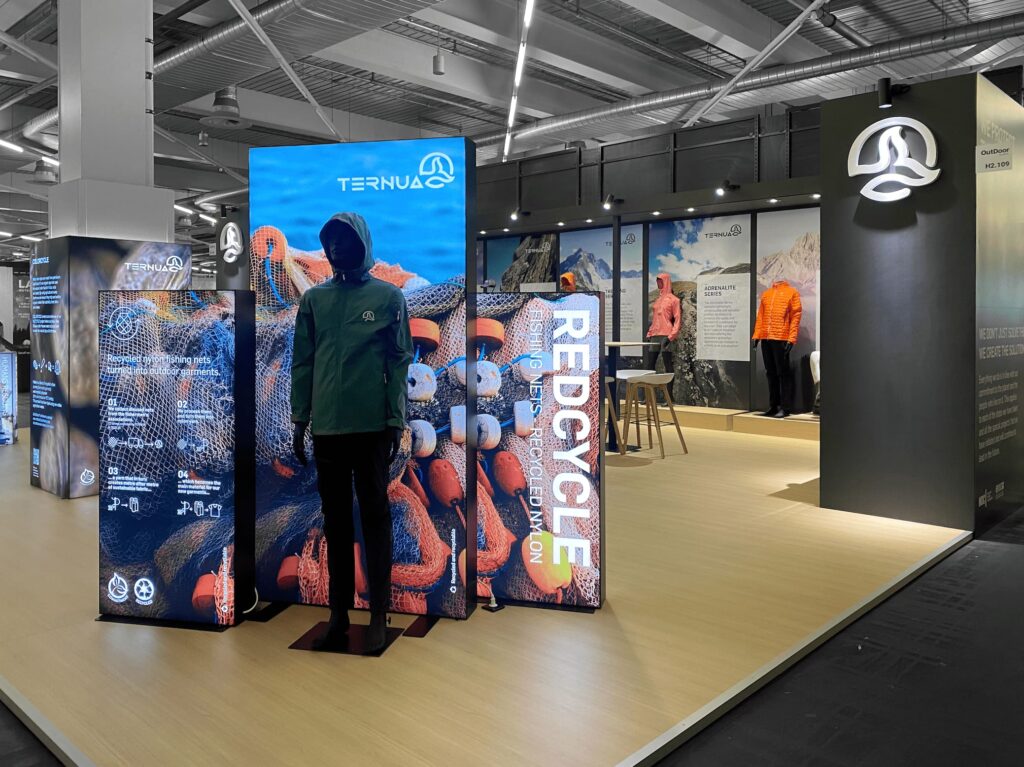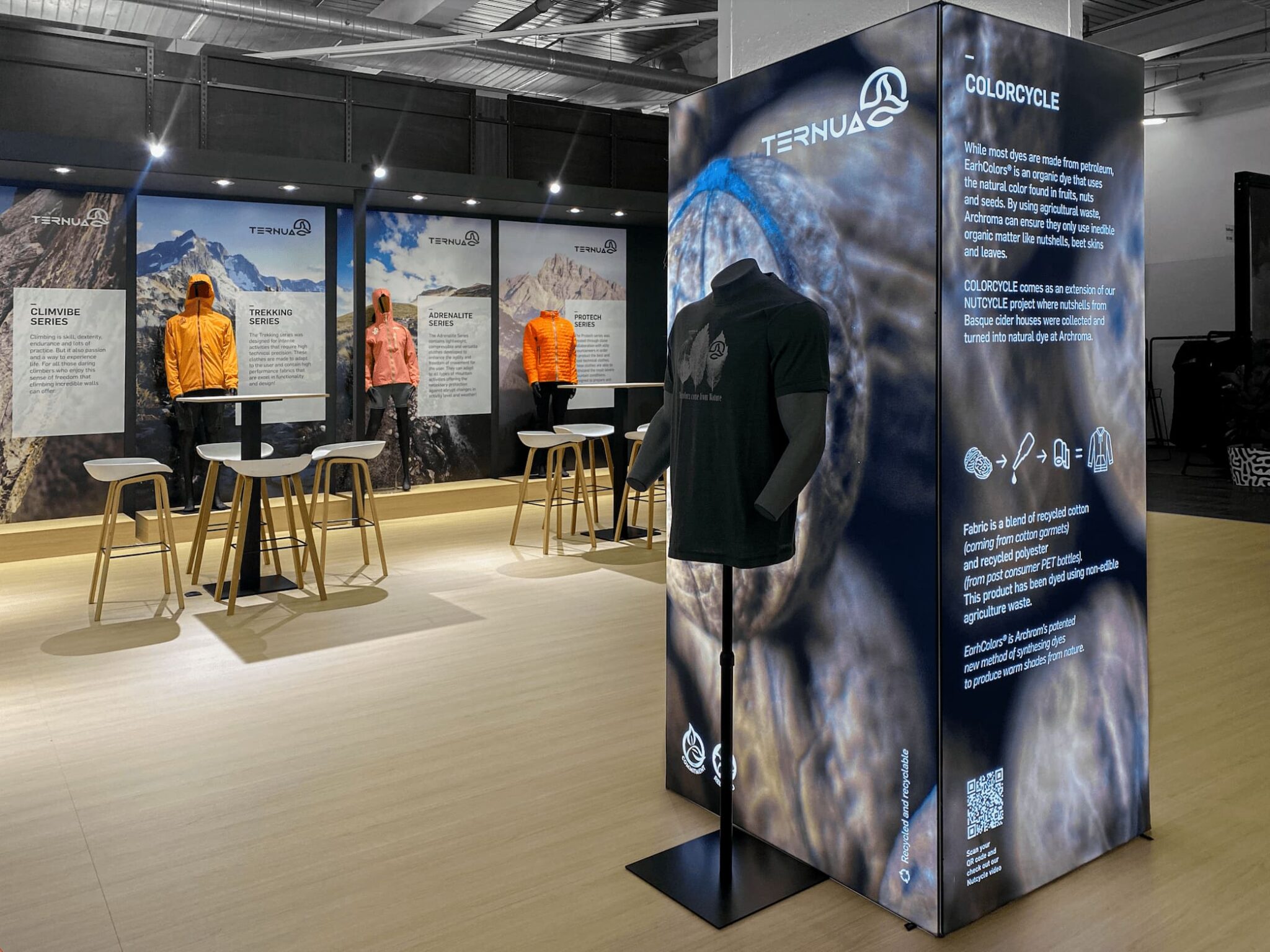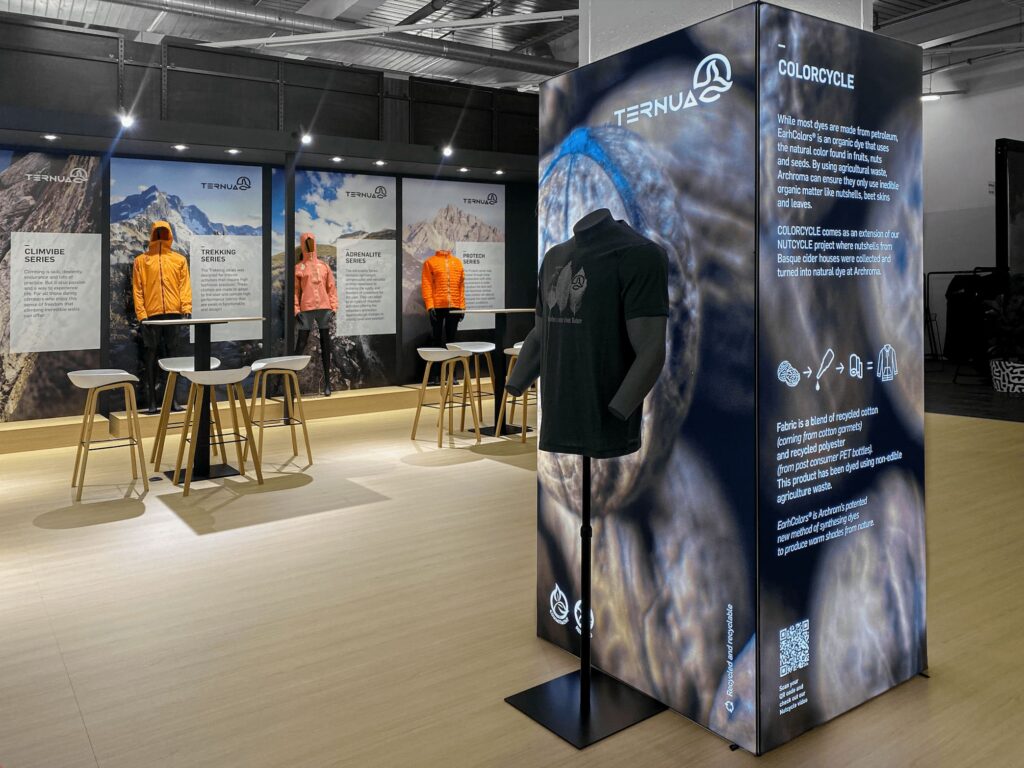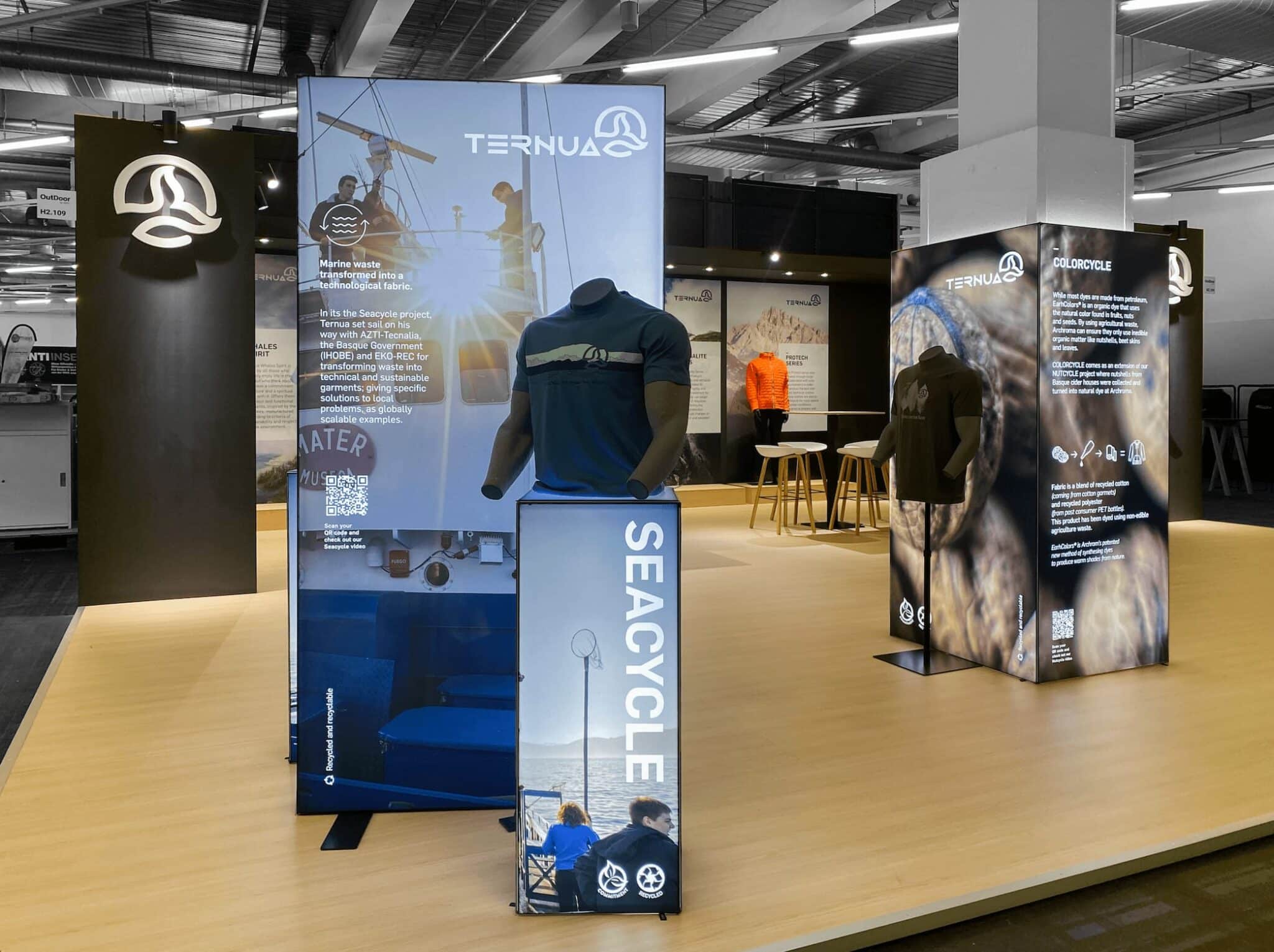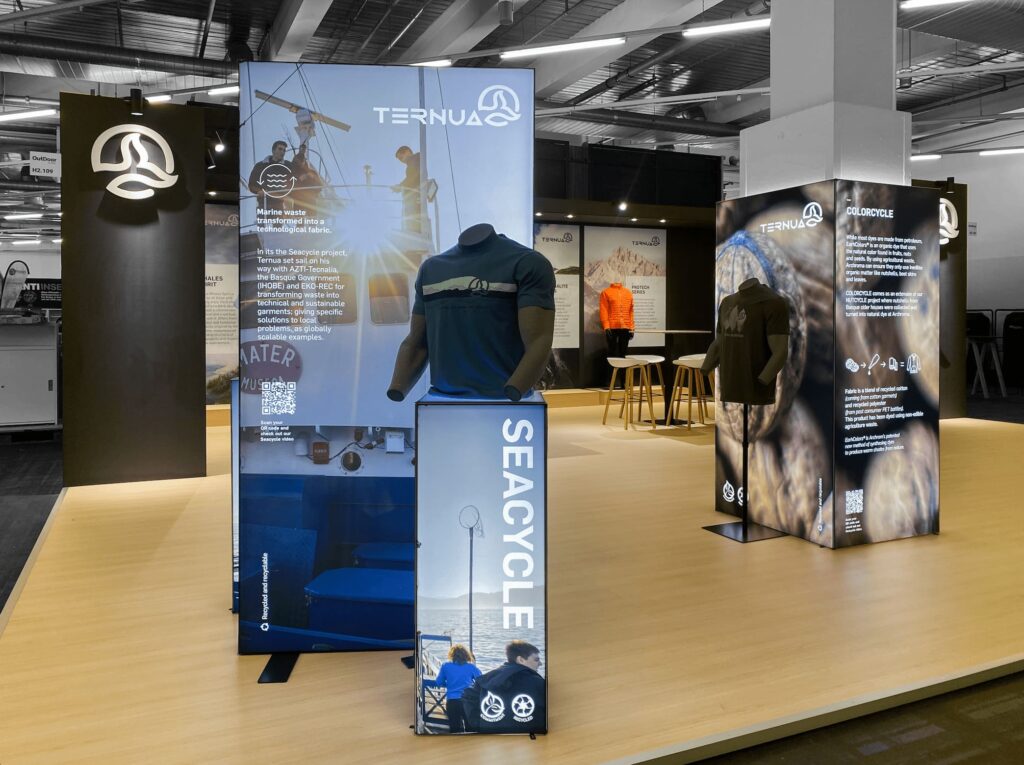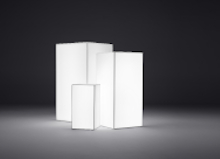 Let's talk about the future