360º visual communication project
Design, ambience & brand identity communication project
CCC is a benchmark professional training center founded in 1939. With over 80 years as pioneers in education, focused on e-learning, CCC sets out to make a qualitative leap into formal education with their first ever face-to-face education center, located in Madrid.
This included two buildings: a four-storey education center and an additional training center with commercial offices as well as a call center. All of which had to maintain the same brand identity.
CCC were looking to increase their brand awareness and reposition it as a pioneer brand, one that puts their students' interest first. Besides incorporating clear signage, every office within the building had to maintain the same brand identity and create an emotional connection with employees and students.
For all this, they opted to collaborate with Kendu and relied on its three pillars: design, execution and management.
Kendu and CCC worked together, analyzing the different spaces, looking for the best visual communication solution for each.
Based on the brand's identity, the use of each space and the client's objectives, Kendu designed, manufactured and installed different visual communication solutions to maximize the brand's values and key strategic areas.
With the aim to attract future students and capture their attention, a large bespoke double-sided Smartframe® lightbox was installed to highlight the center's entrance, accompanied by a corporate luminous sign.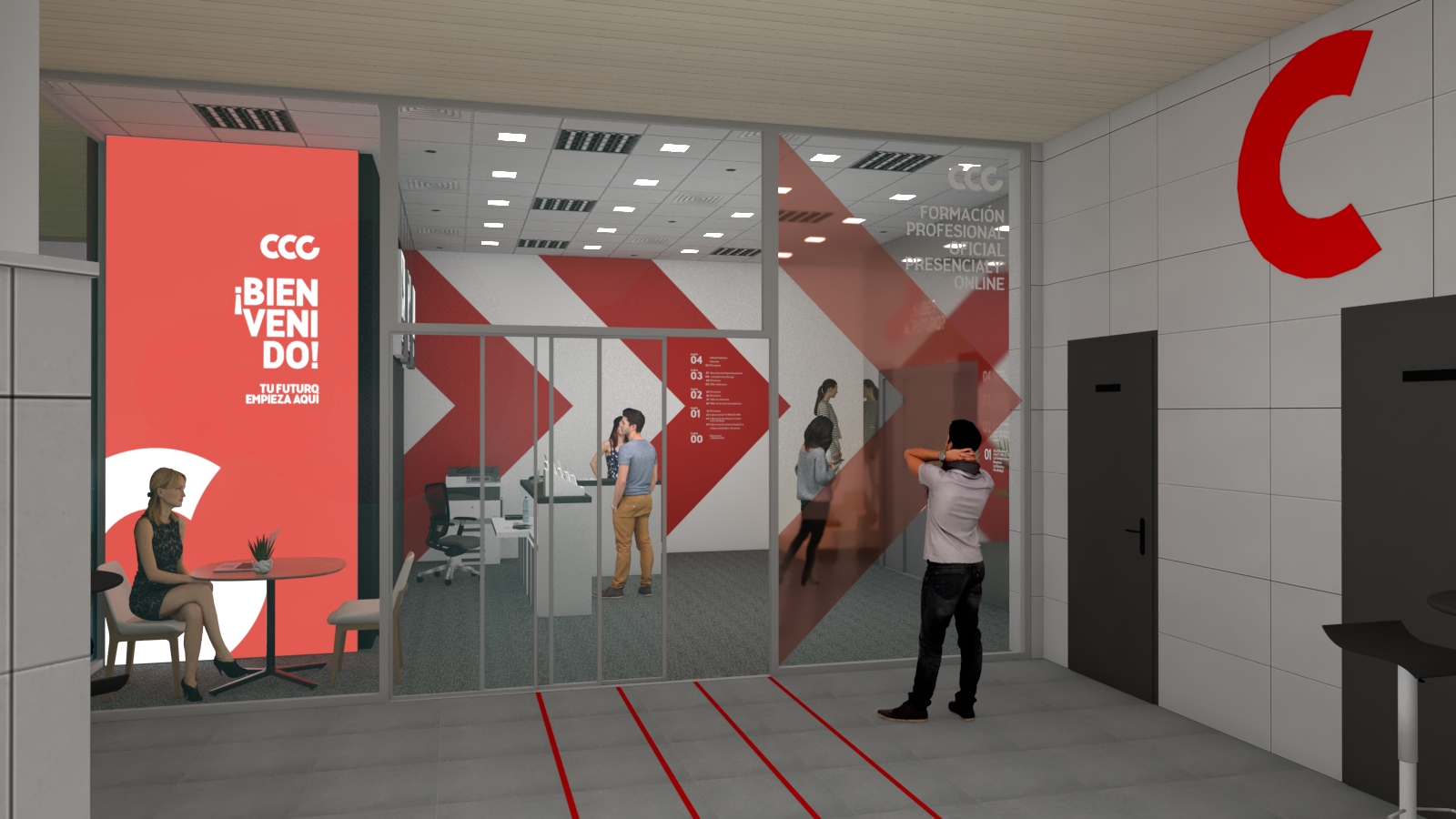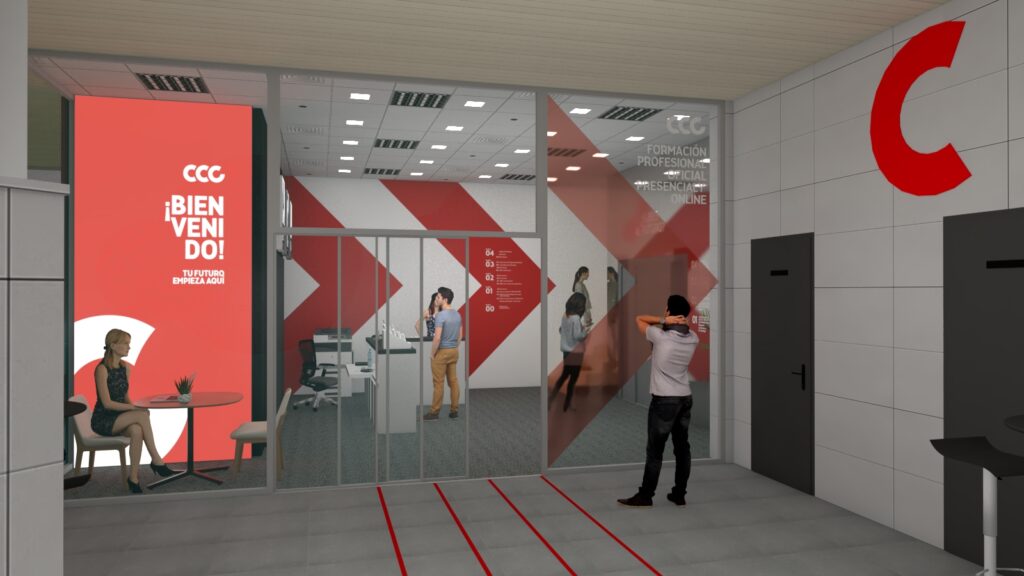 The combination of materials, studied from a strategic point of view, achieved a clear zonification and customer flow.
To emphasize CCC brand values, small sized Smartframe® lightboxes were produced and placed around the main entrance. These frames showcased the testimonies of previous students, underlining their opinion about what it means for them to be part of CCC.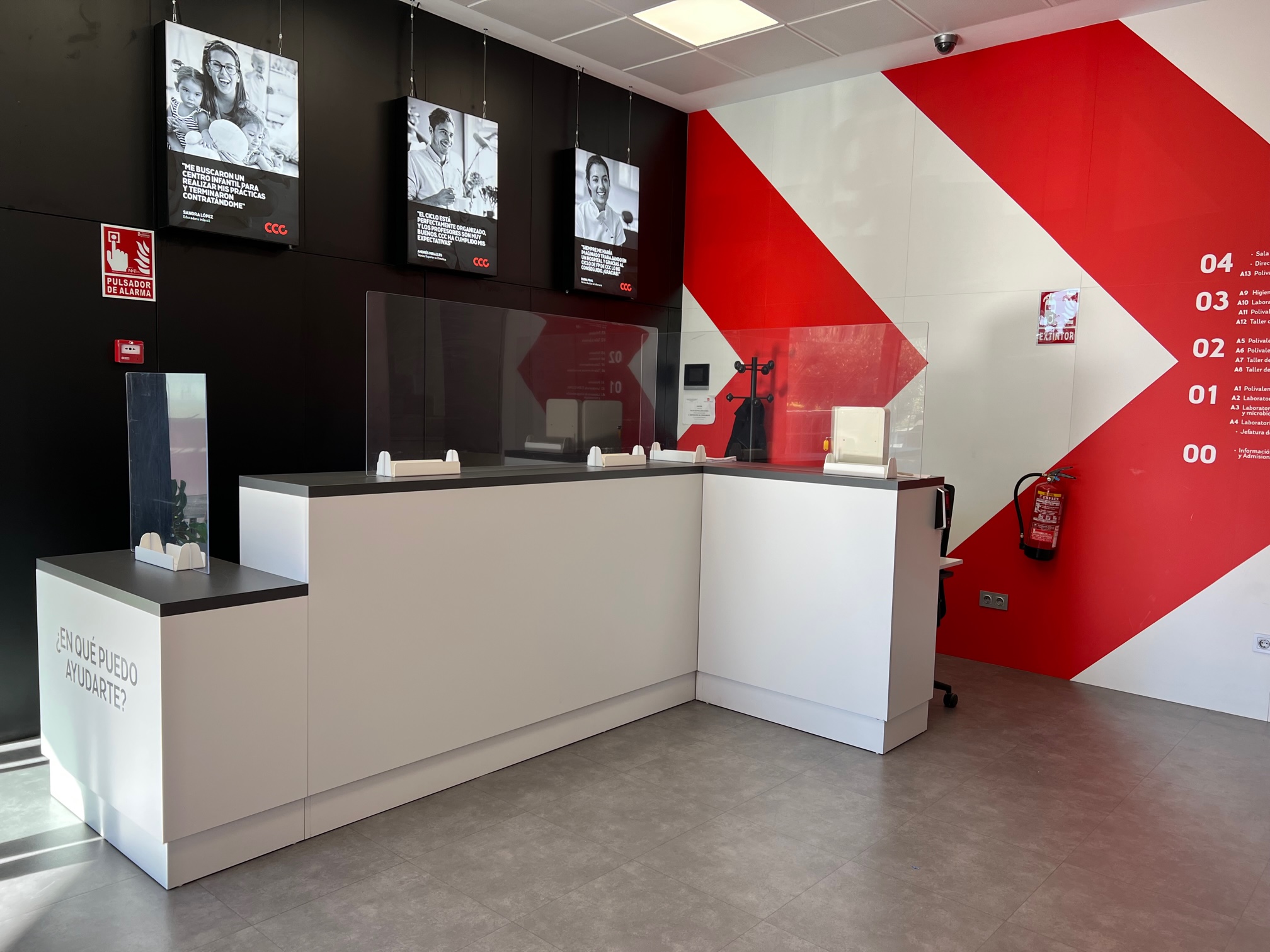 To sum up, Kendu and CCC set a milestone in CCC's history with their first ever face to face center. An example for future centers to come.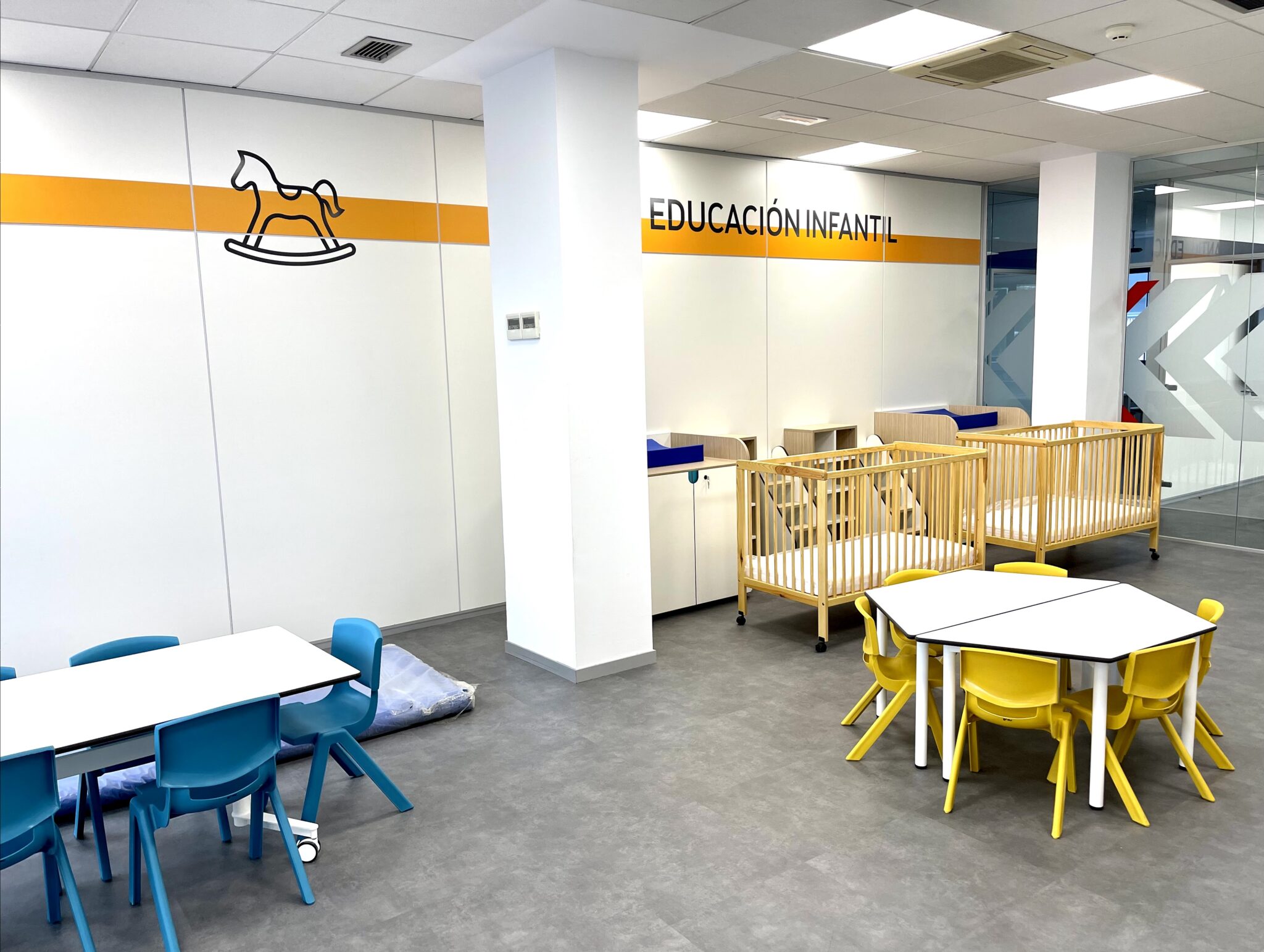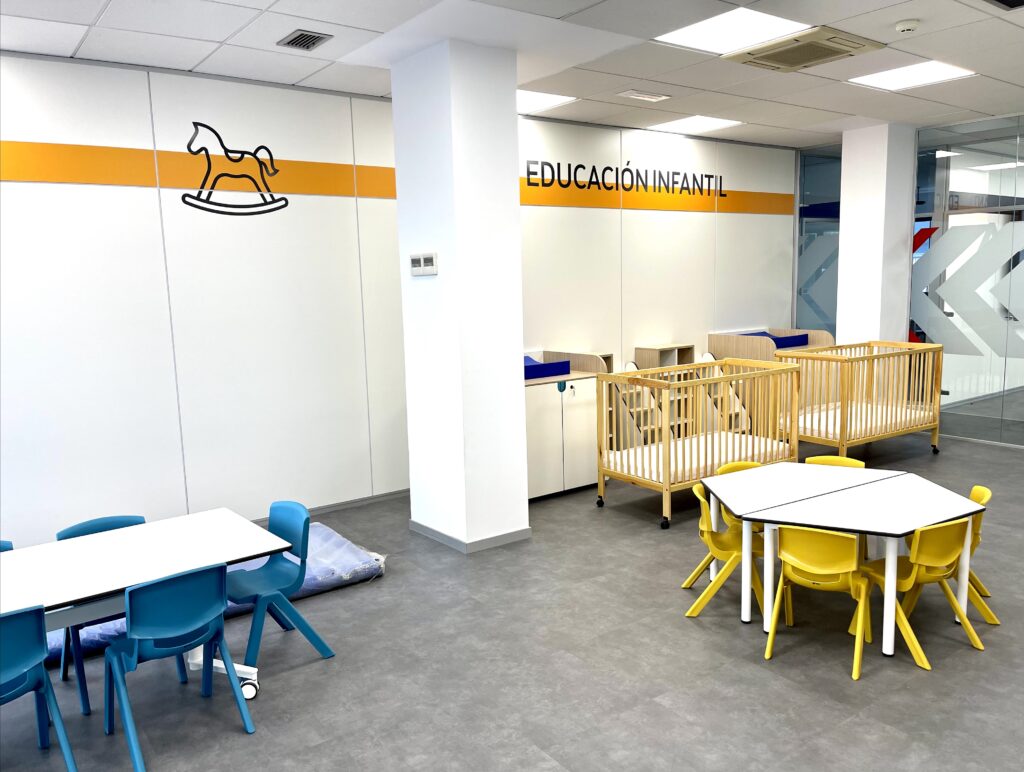 Let's talk about the future