At Kendu we care about the environment and in 2022 we're focused on developing more sustainable solutions for the retail sector. Driven by our "We Live Blue" philosophy, we're developing a range of sustainable materials and products for brands to use in-store. This month we're launching two new spaces in our Showroom in San Sebastián. Curious? Read on.
Sustainable Window Display
Discover our ECO materials
Our sustainable window display is an explosion of colour and texture. Steering clear of the traditional colours used in sustainable solutions, we've created a store window in hues of blue, green, pink and more. Texture and interest is created thanks to our partners Sempere Mannequins with a bespoke bust made for Kendu and lush vegetation by Verdissimo. Combined with Kendu's recycled visuals with a dynamic background featuring Flowbox, the sustainable store window shows that going green just got a lot more colourful.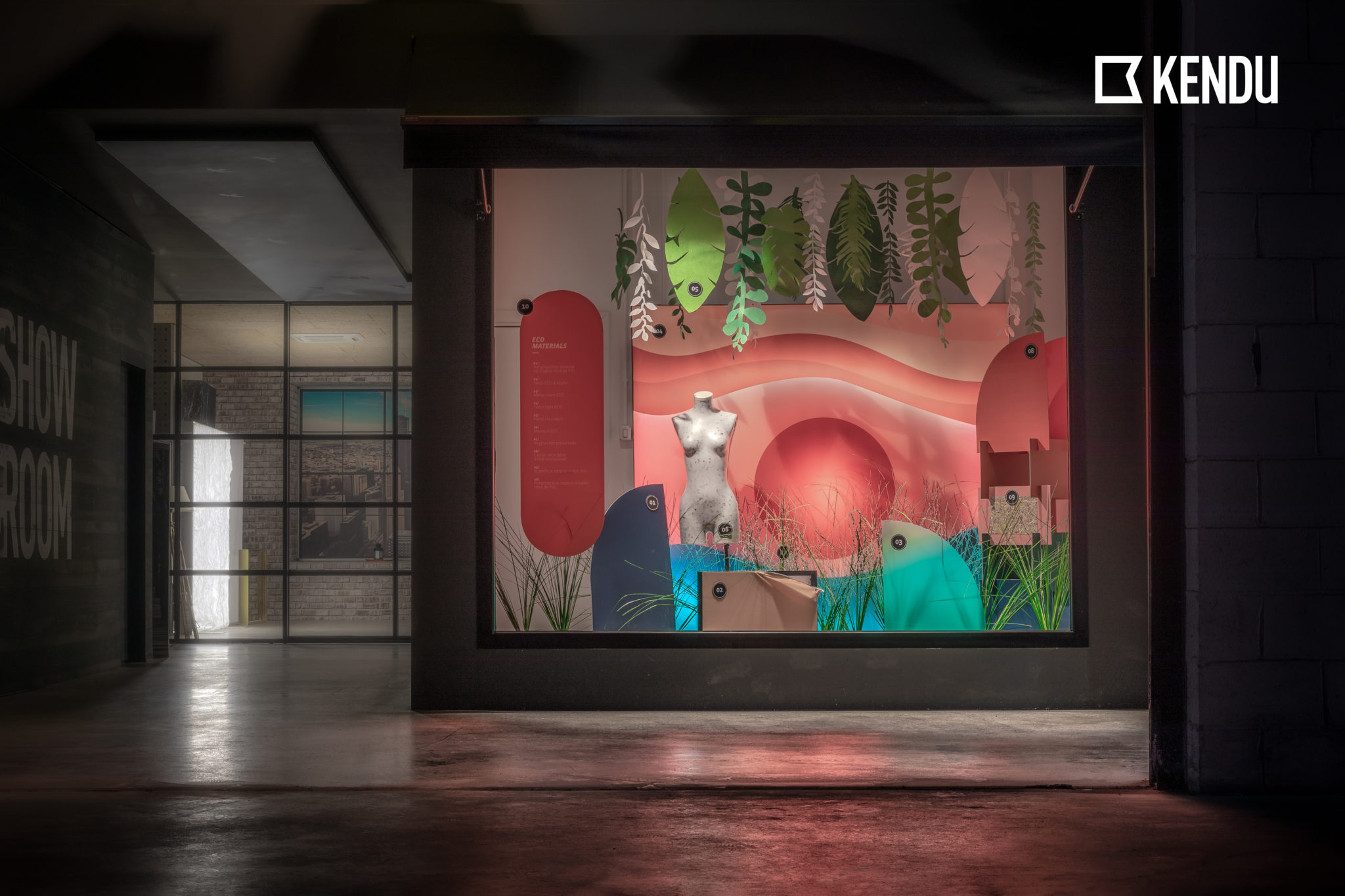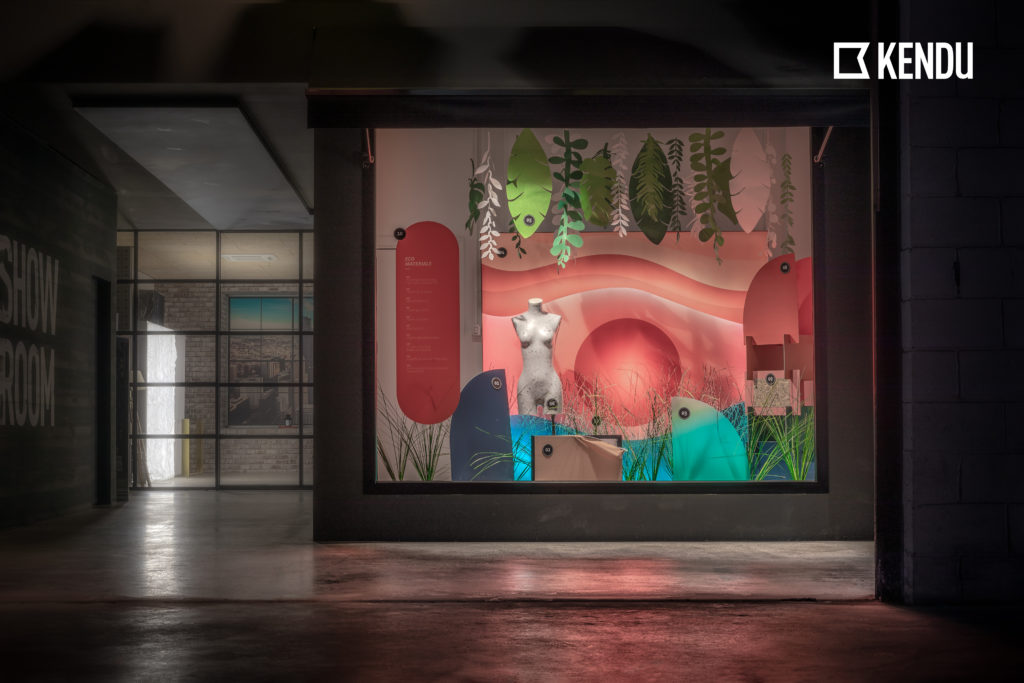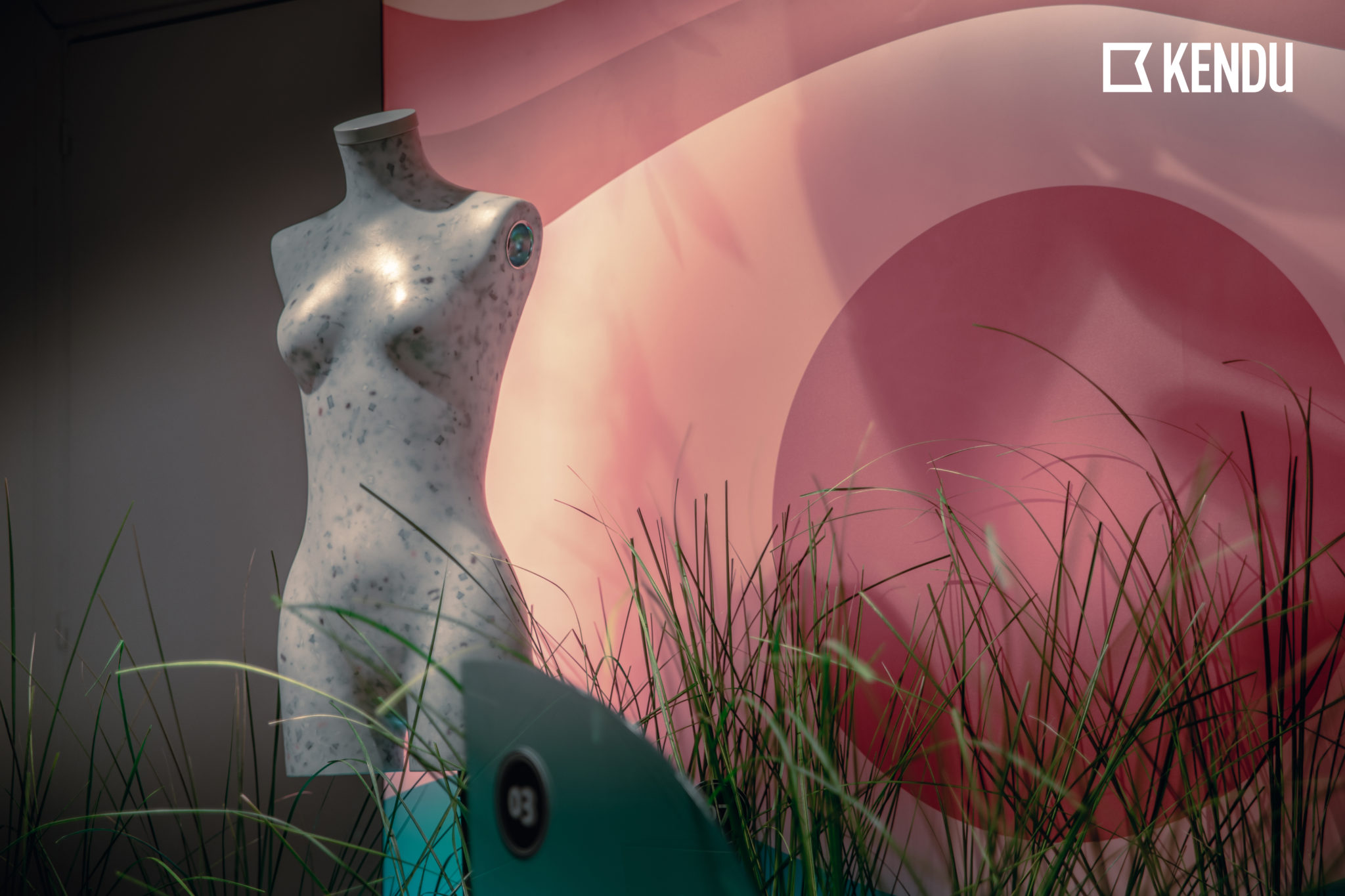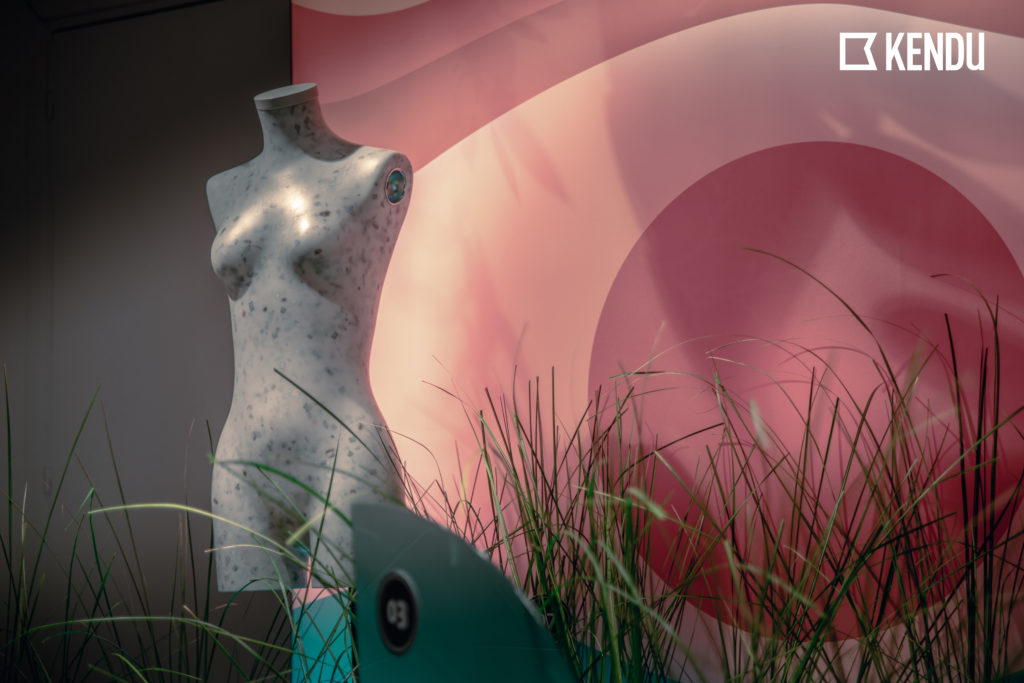 The ECOrner
Our Green corner
We're also created an interior space for the store called "The ECOrner". It includes a range of products, textiles, materials and textures that work well both on their own and in a pop-up. The combination of different recycled visuals used in both Smartframe display and lightboxes attracts customer attention. We've also used different Smartframe shapes, such as a cube, rectangle and triangle, to add depth and dimension. Also featured is a brand new product that has been designed and developed by our in-house R&D team. The pop-up cleverly incorporates QR codes so that visitors can easily view our Circular Economy initiatives thanks to videos about the lifecycle of both visual/SEGs and aluminium.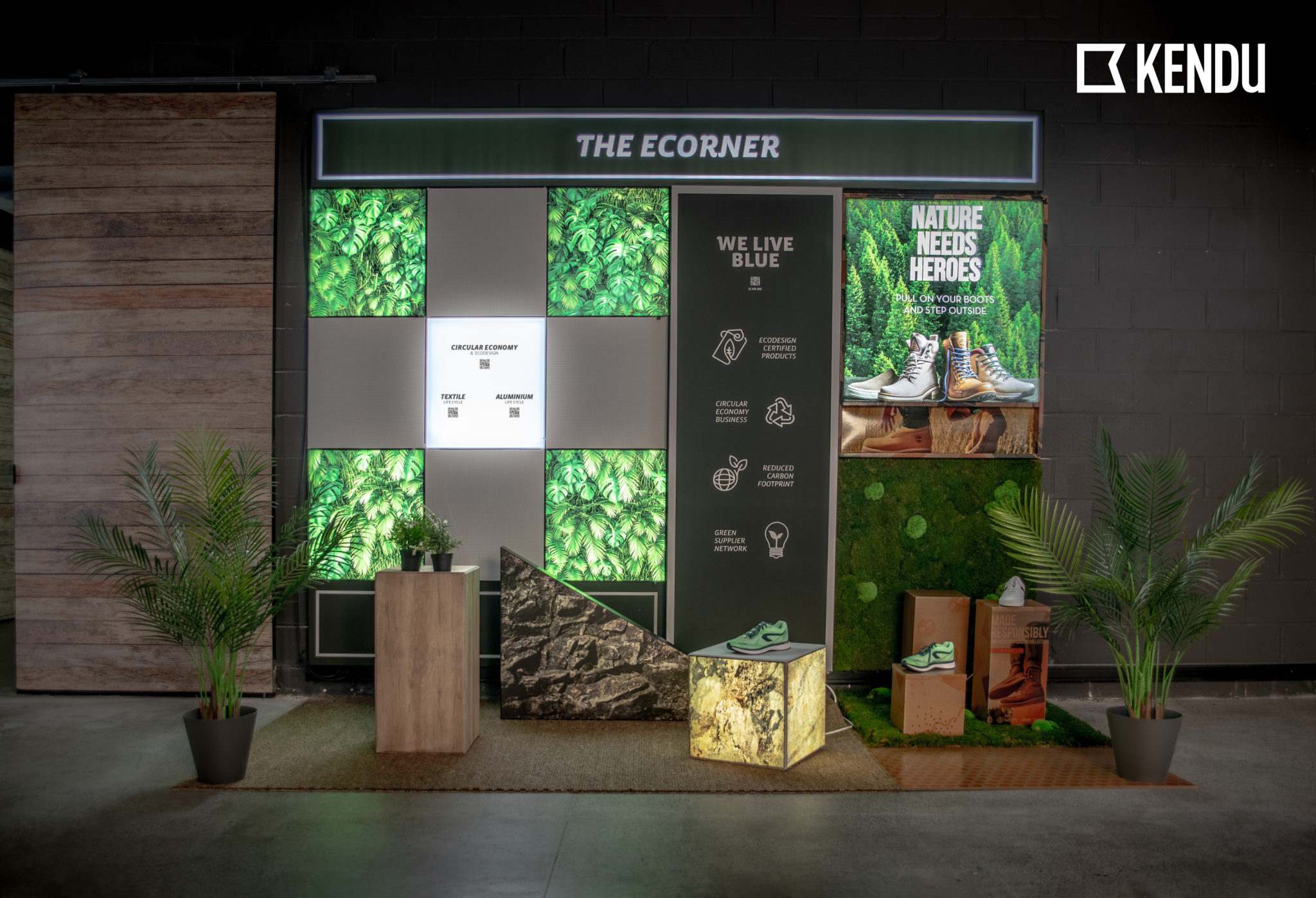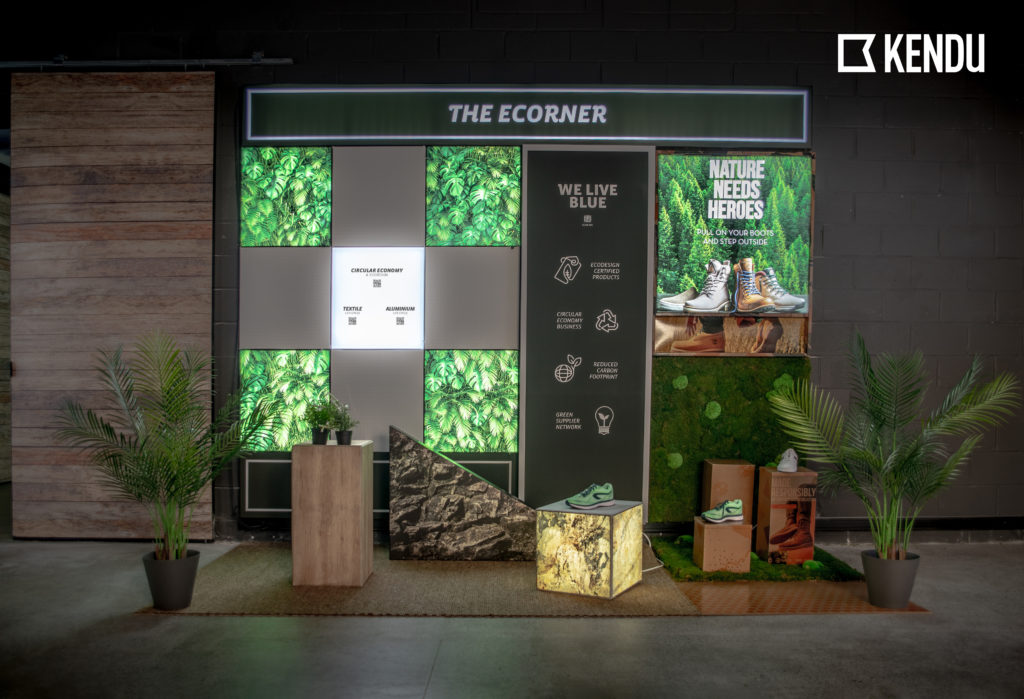 Retail ECO Solutions
We're aware of Kendu's environmental impact as a company and it further motivates us to design and develop eco-friendly solutions for a greener retail sector.
Discover our latest projects