Smartframe for seamless shop window display
In-store communication for visual merchandising
The Caroll brand has its origins in Paris, striking a balance between elegance and modernity. With a timeless style and a focus on a contemporary look, it has an extensive network of stores throughout France.
The French line, part of the Beaumanoir textile group, wanted to update the aesthetics of all its store windows.
The company chose Kendu's visual communication solutions in order to achieve a clean, high-quality visual communication that is easy to modify, given its constant updating of campaigns.
Kendu produced and executed several Smartframe® graphic frames to renew the line of all the window displays that Caroll features at its stores in France.
Kendu's visual communication solutions were seamlessly integrated with the visual merchandising. The vast majority of the graphic frames had bases as a reinforcement and also had different profile dimensions.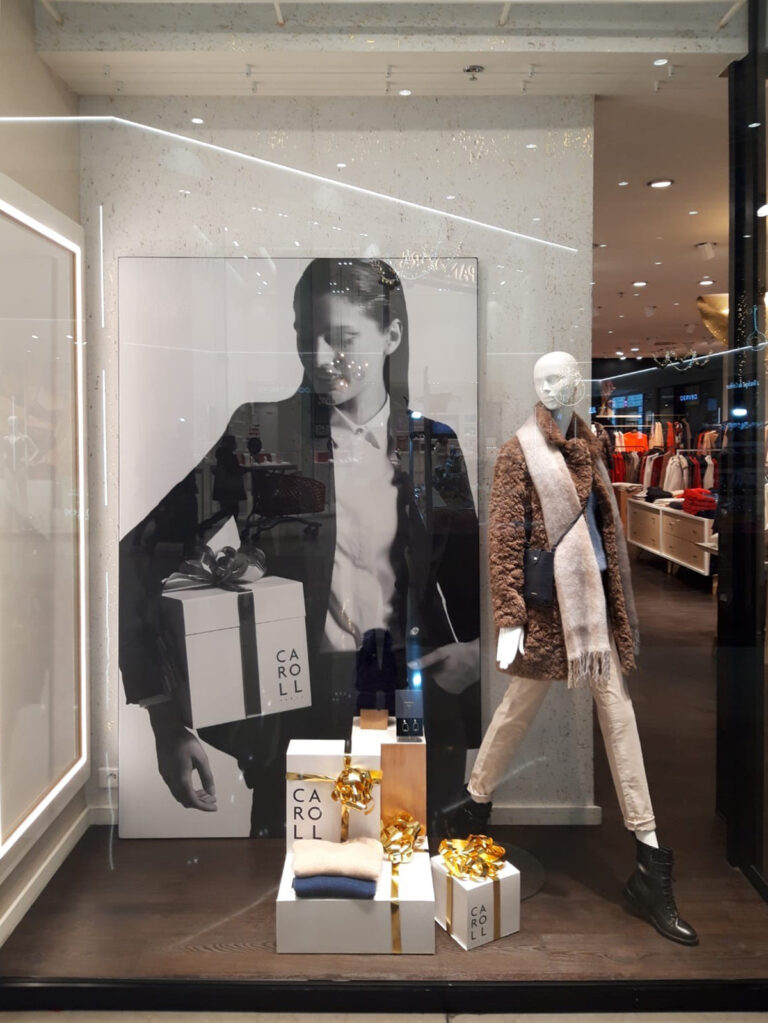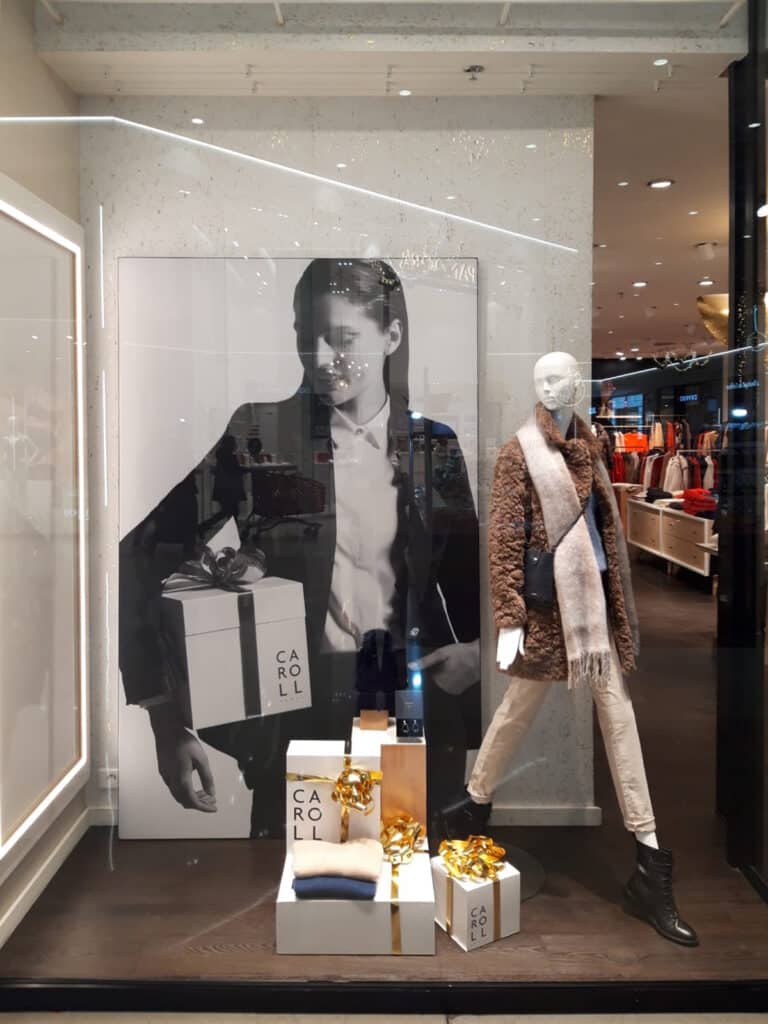 The delivery times for the campaign's material were very quick and the textile printing quality of the Kendu visuals were especially remarkable.
In conclusion, this large roll out featured Kendu's solutions that aim to highlight visual communication in the stores while also expediting the process of updating them for ongoing campaigns.
Let's talk about the future