A customised "Cash Cloud" thanks to Smartframe
British fashion brand, Superdry, set its sights on further expansion into the American market beginning with its launch of the South Shore Plaza store in the Greater Boston area. The design, the materials used, and the finishing touches had to be chosen carefully to reflect the brand's essence and its products: unique detailing, quality fabrics and sporting a diverse sense of style. As part of the store design, Superdry wanted to include a distinctive illuminated element which would highlight the till area and be visible from every angle.
The Solution
Based on the client brief as well as the building restrictions and requirements of the South Shore Plaza, Kendu designed, manufactured and installed a custom-made, large-format lightbox. Suspended from the ceiling, the LED illuminated cube is created using the patented Smartframe system. Kendu's Technical Department successfully overcame the structural challenges to develop a lightweight, versatile in-store display with high-quality, easy to change printed visuals.
The "cash cloud" lightbox adds a highly visible 360º communication space which holds true to the brand essence of being "accessible to everyone". As well as showcasing the latest looks and inspirational images, the "cash cloud" allows customers to move effortlessly around the store while still being able to easily identify the final step in the shopping process. The opportunity to work alongside Superdry for the launch of the new store in the North-East marked a "before and after" for our New York office and Miami factory. The "cash cloud" was so successful that it has since has been rolled out in five other new stores across the USA.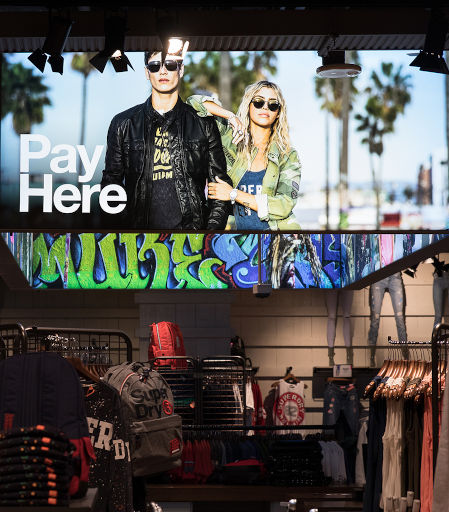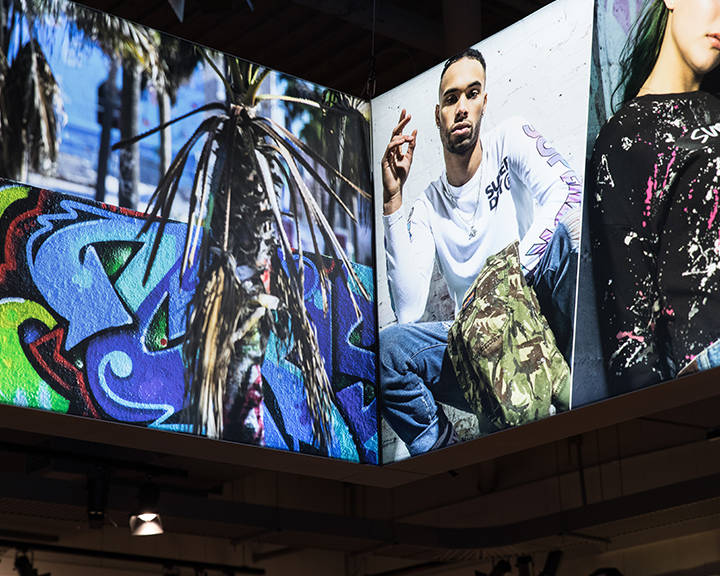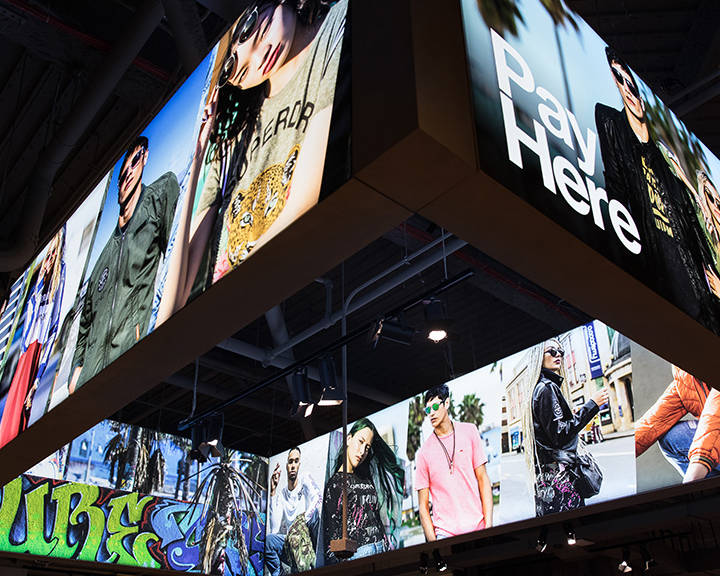 Let's talk about the future