X marks the spot
As the first trade fair of the "new normal", RetailX 2021 presented a unqie set of challenges including adequate social distancing measures within the design of the booth. With an objective to showcase Flowbox, winner of the Red Dot Award: Product Design 2020, Kendu's Creative Department was tasked with the challenge of designing the company's booth. The initial challenge? To ensure that Flowbox, the dynamic lightbox, stood out from the crowd in such competitive retail environment while also adhering to the new health and safety measures. FlowboX would have to mark its spot.
The Solution
The Creative Department designed a customer experience that would enable visitors to see Flowbox in action in different retail sectors such as sportswear, lifestyle, and beauty. The 6 individual scenarios also adhered to the health and safety measurements and promoted social distancing.
The Kendu team then created the 3D renders, drew up the technical plans, manufactured the booth in-house while also working with a network of trusted partners, including experiential agency Oreka, to turn the creative concept into a fully functioning booth.
Each retail display featured the dynamic lightbox and its new range of integrated accessories while also incorporating traditional VM elements. The powerful combination optimised the presentation of the selected products, highlighting their features and benefits.
In an exciting first, this year the Ecodesigned Flowbox was also presented alongside the Kendu's new option to print using SEG made from recycled materials.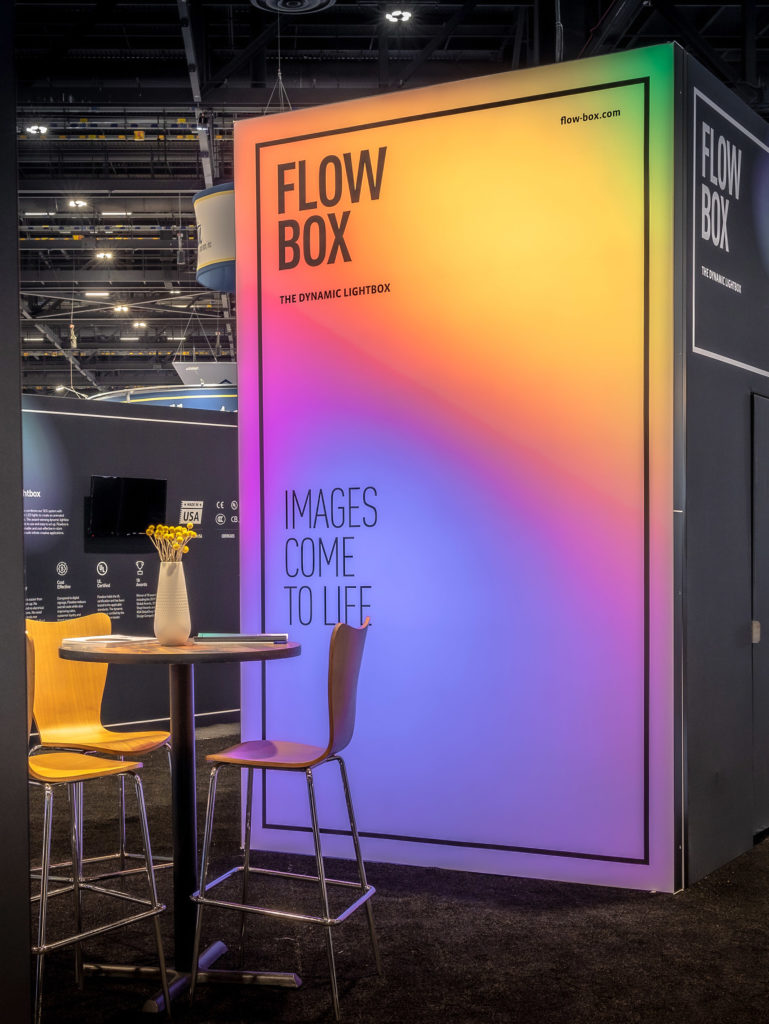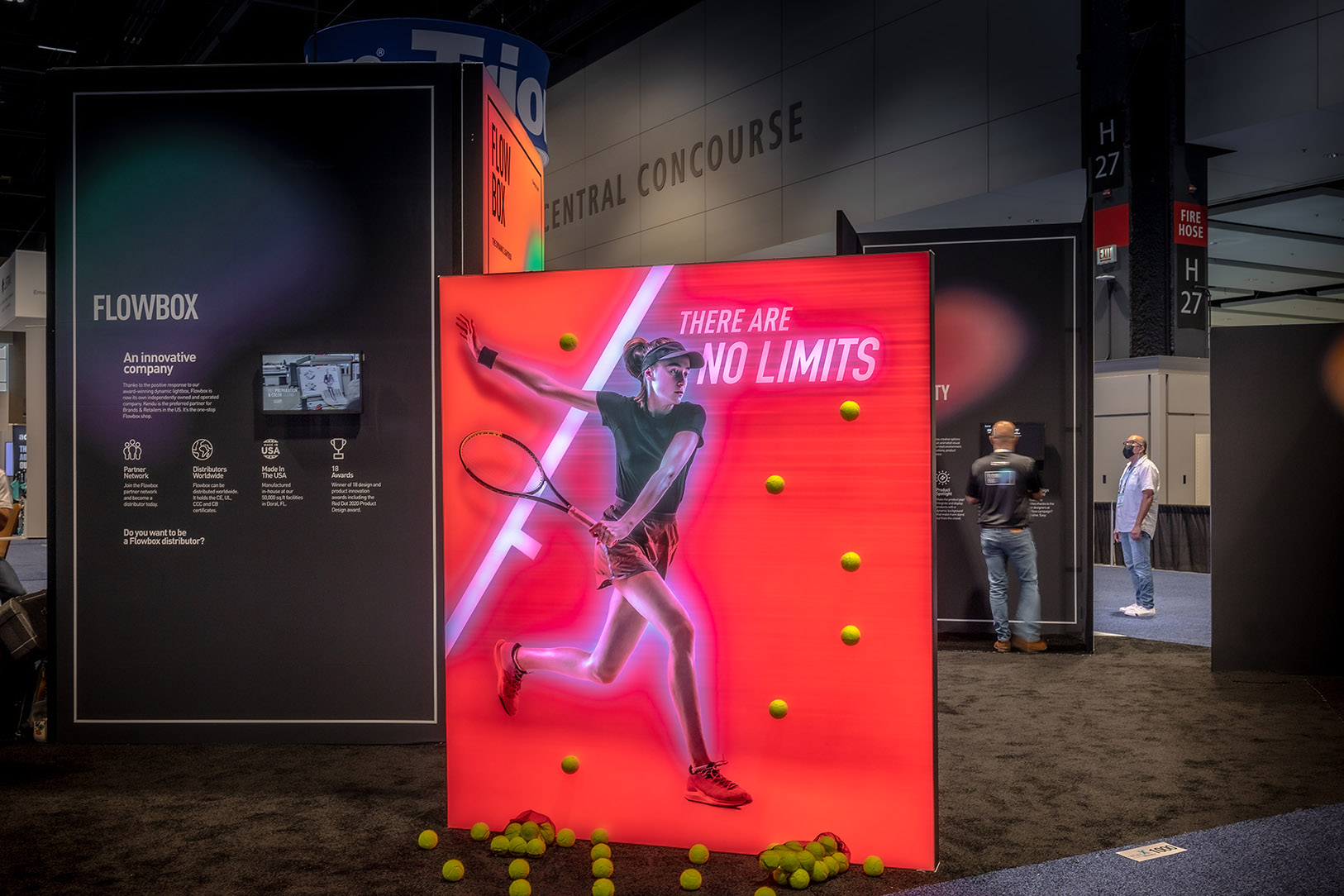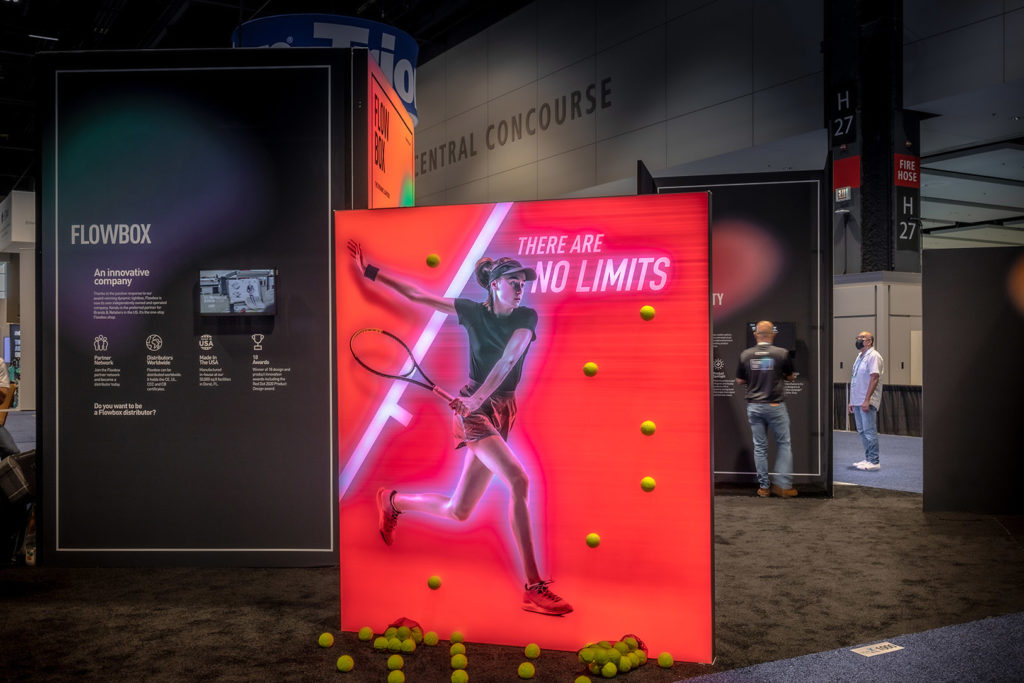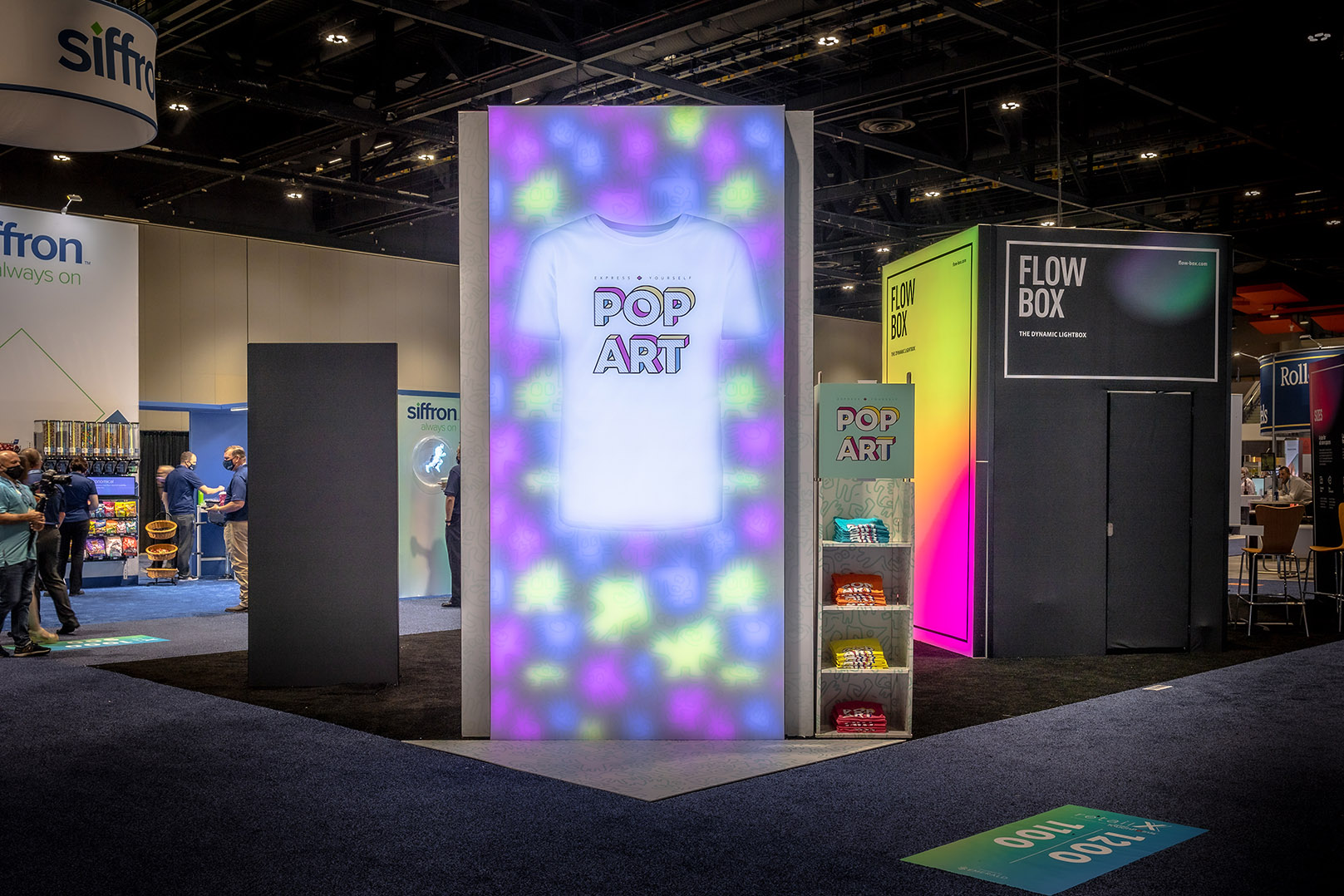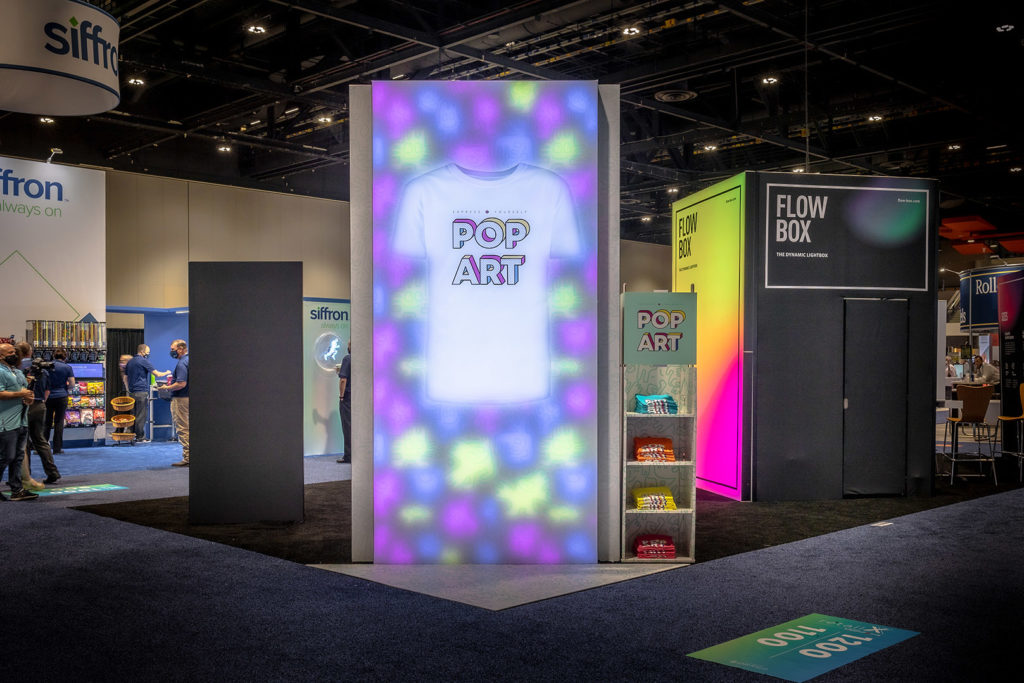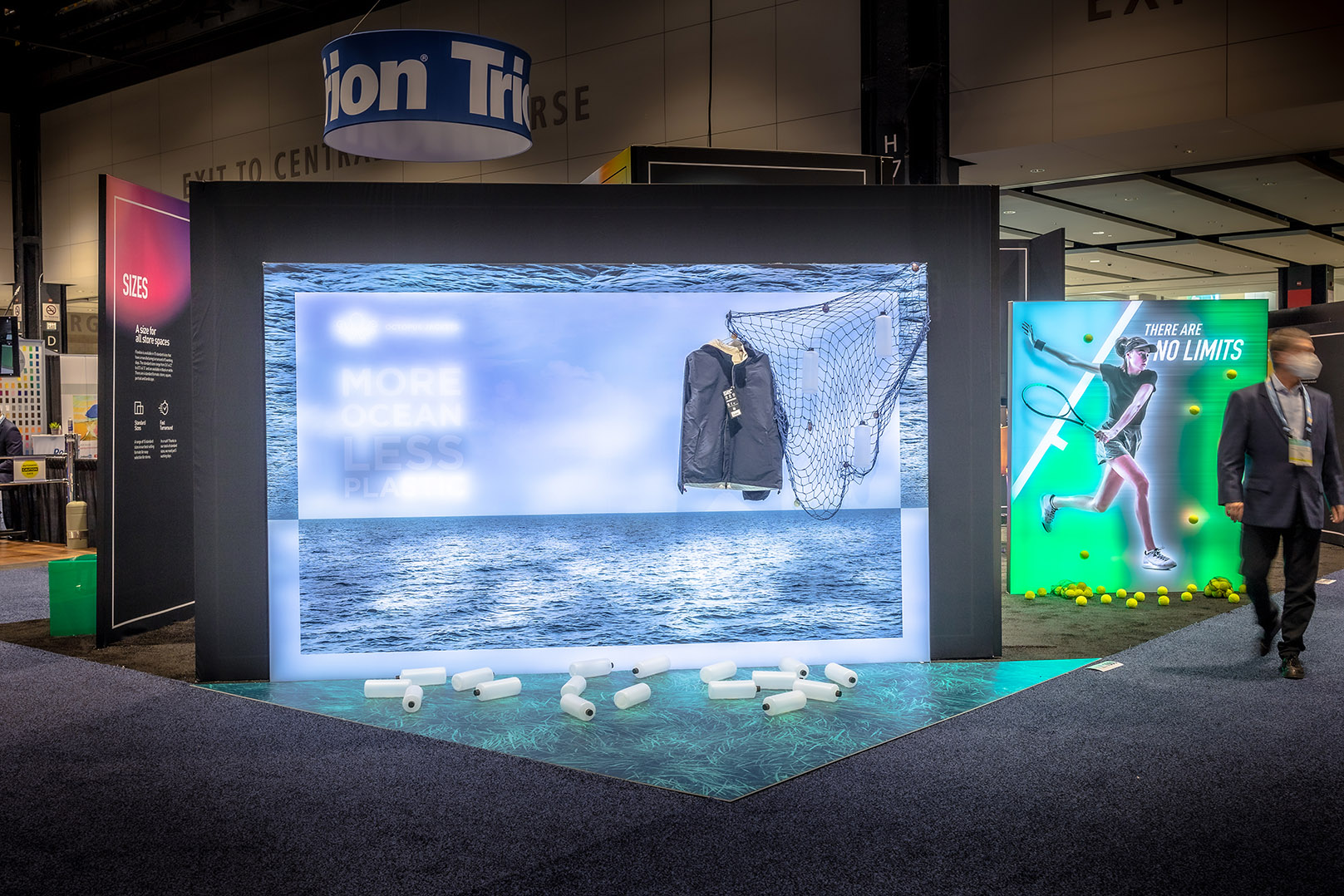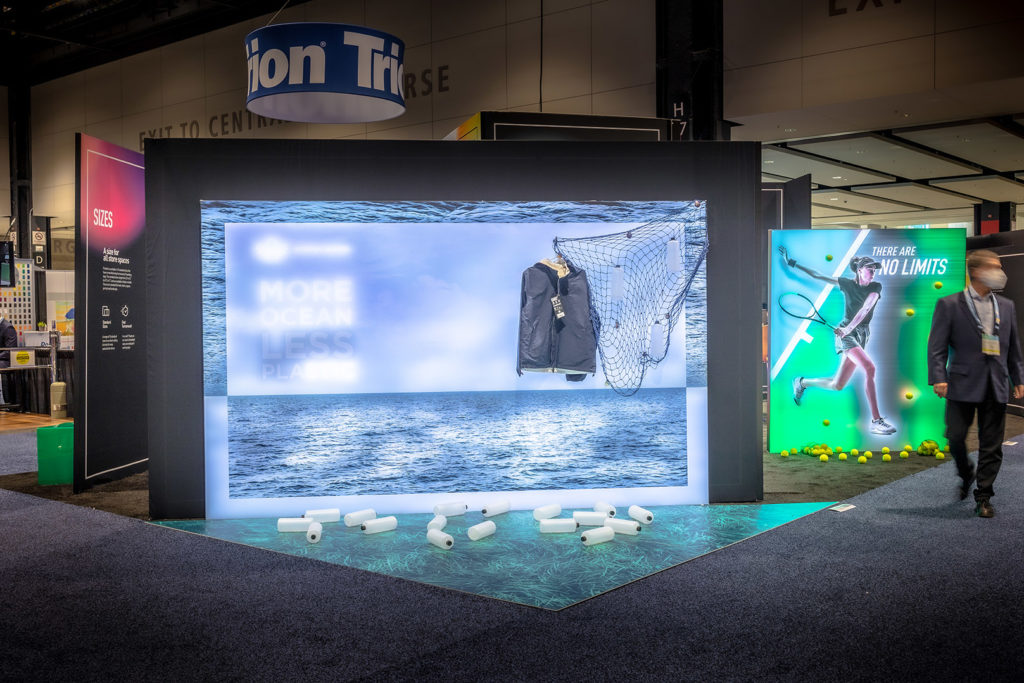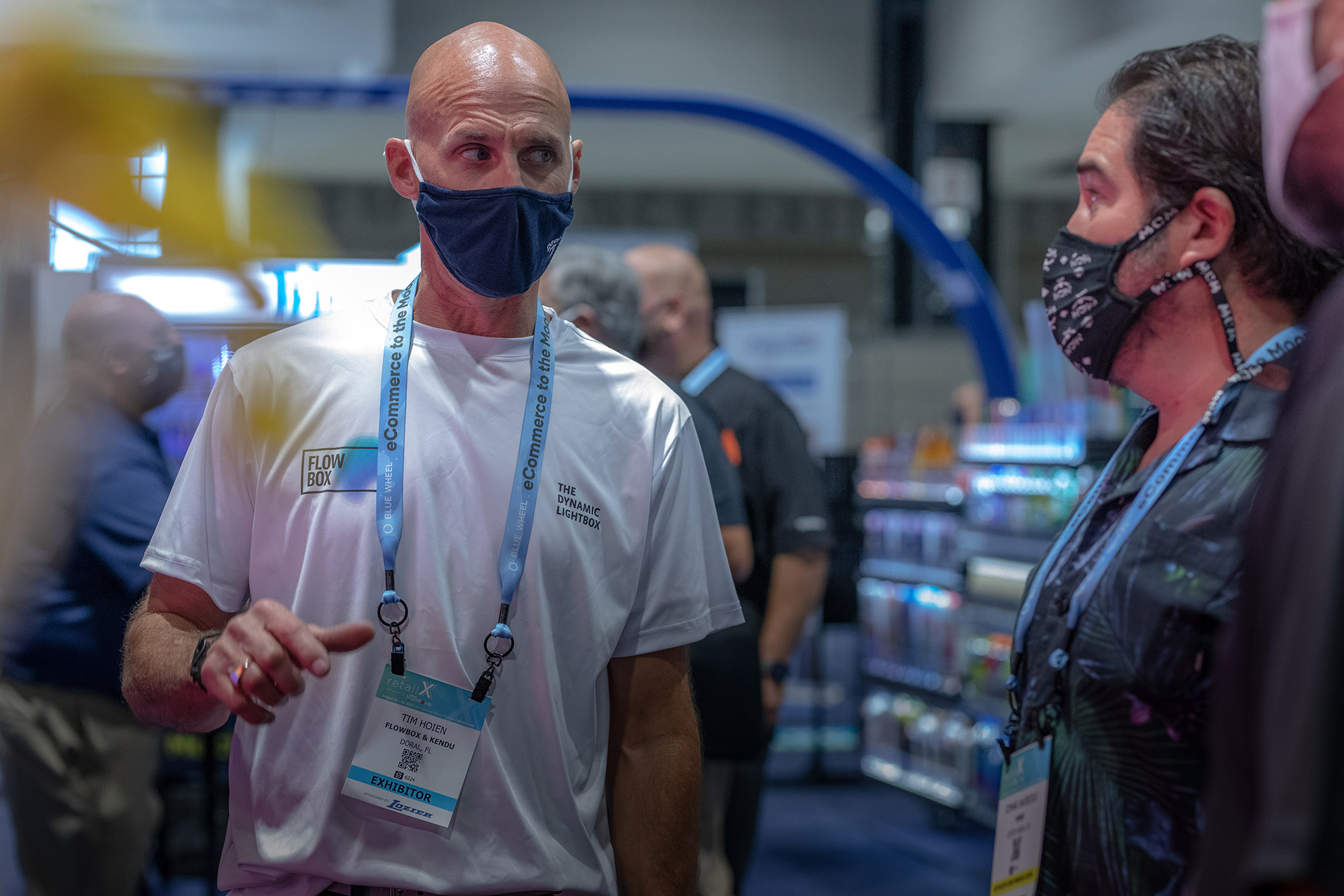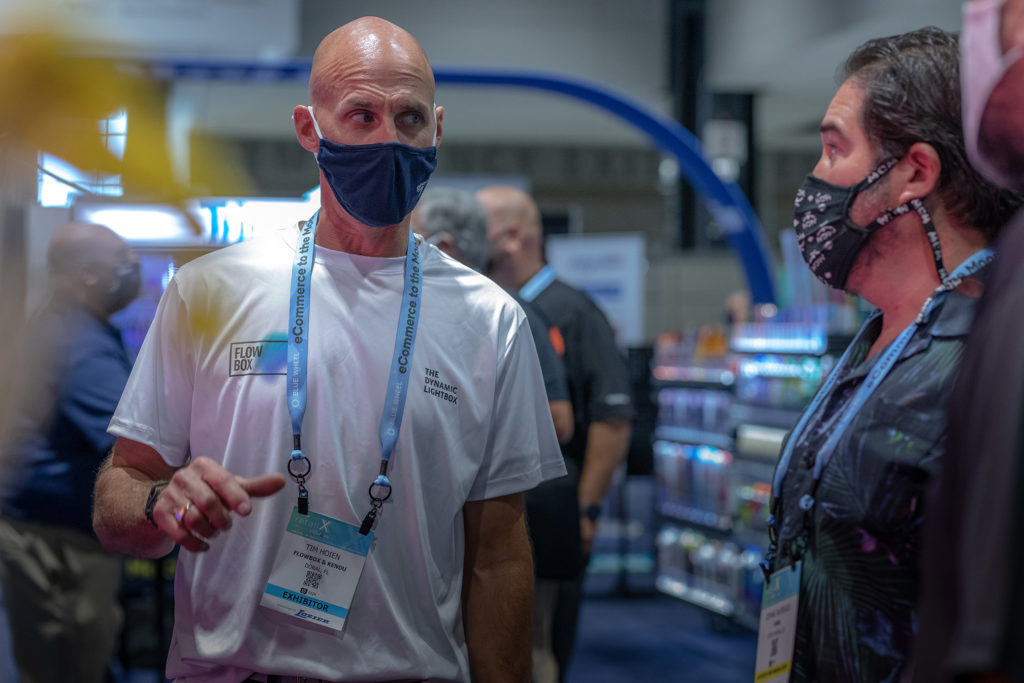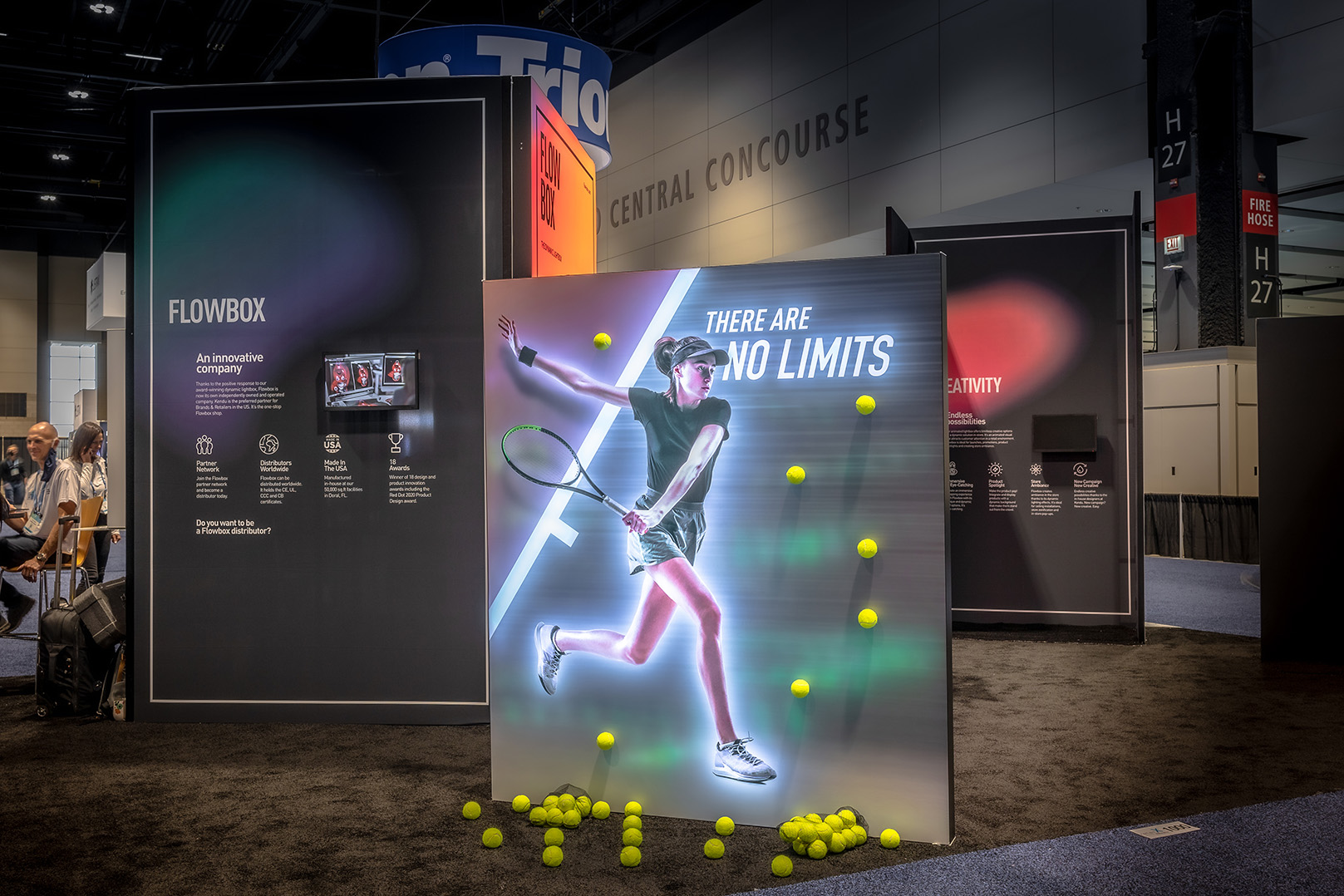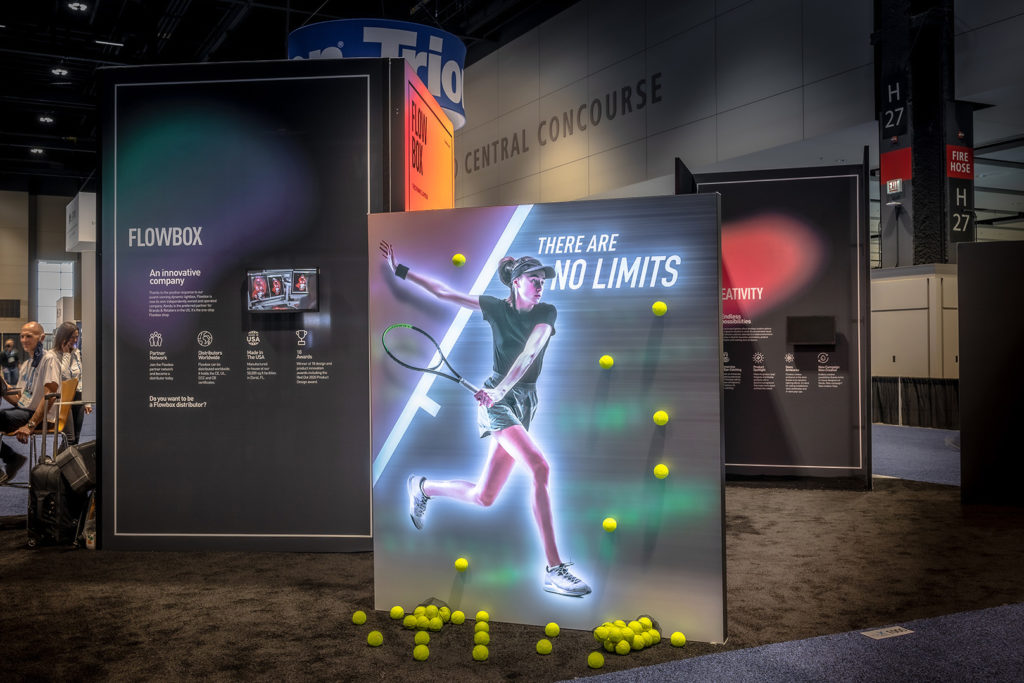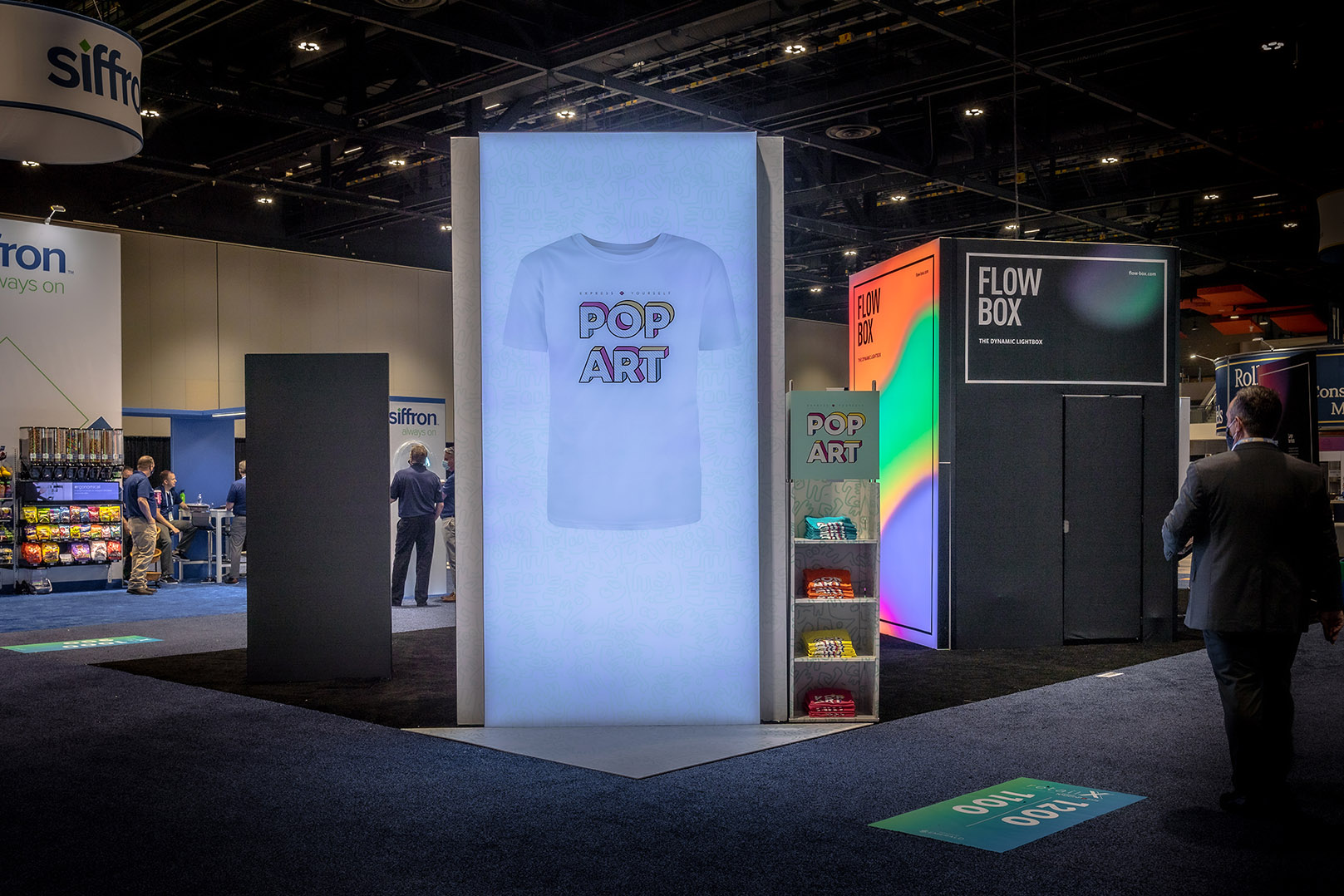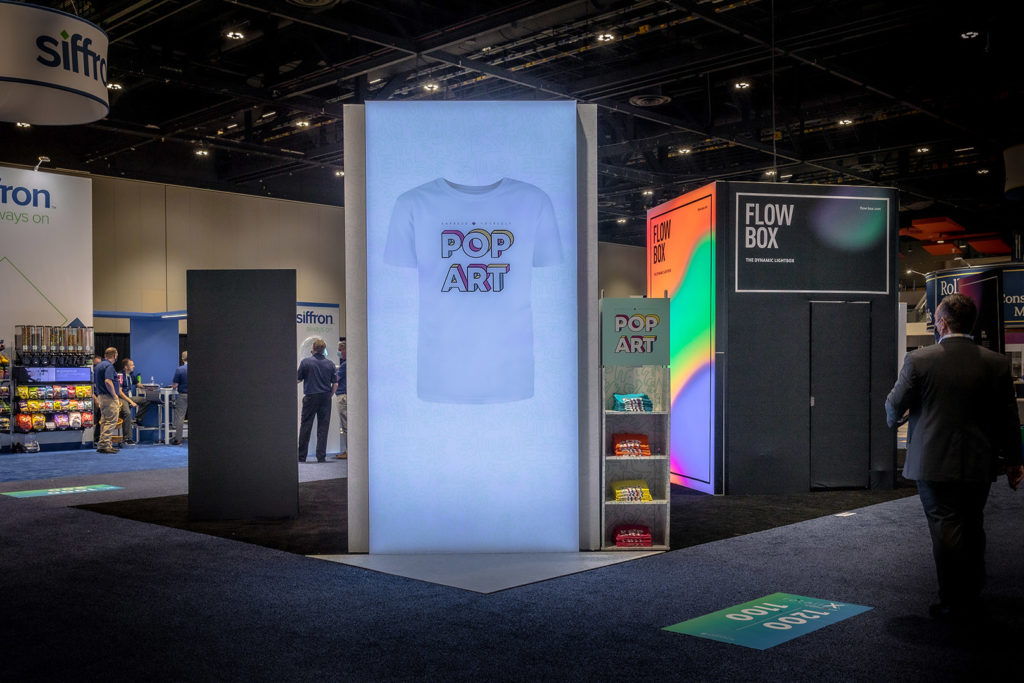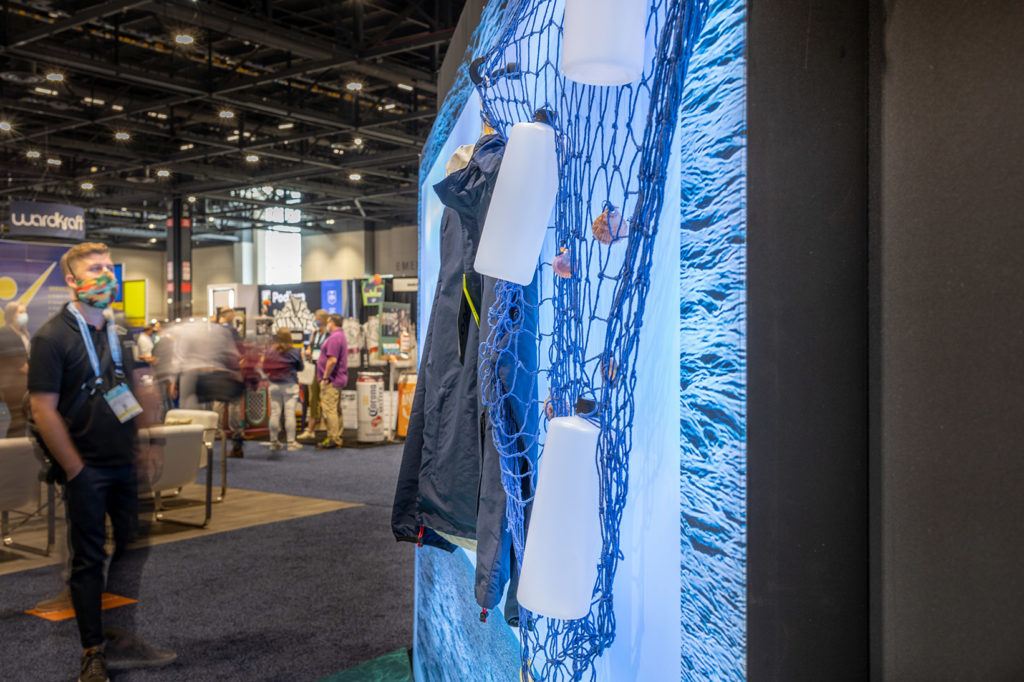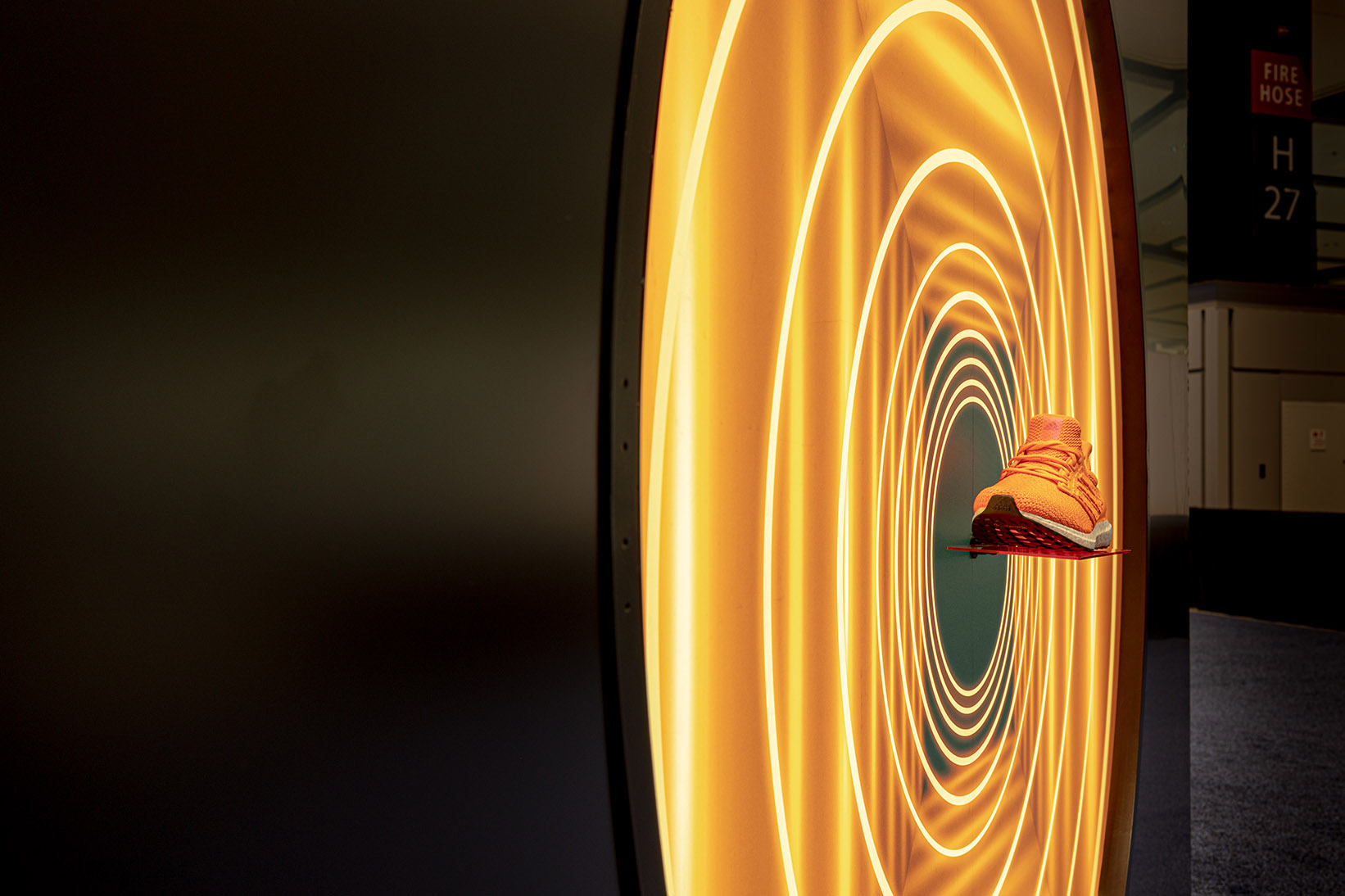 Let's talk about the future