Connecting with customers via XD
Three years after Kendu's success in the previous EuroShop, the 2020 edition of the retail sector's most important event provided the opportunity for Kendu to demonstrate its evolution and innovation. With an objective to showcase the company's 360º services and solutions as well as exceed all previous stand designs, Kendu's Experience Design Department was tasked with the challenge. From the customer experience strategy to the space design, production management to on-site installation, the XD team was required to turn the creative concept into a fully functioning reality. The initial challenge? To ensure that Kendu connected personally with visitors and stood out from the crowd in such a competitive environment.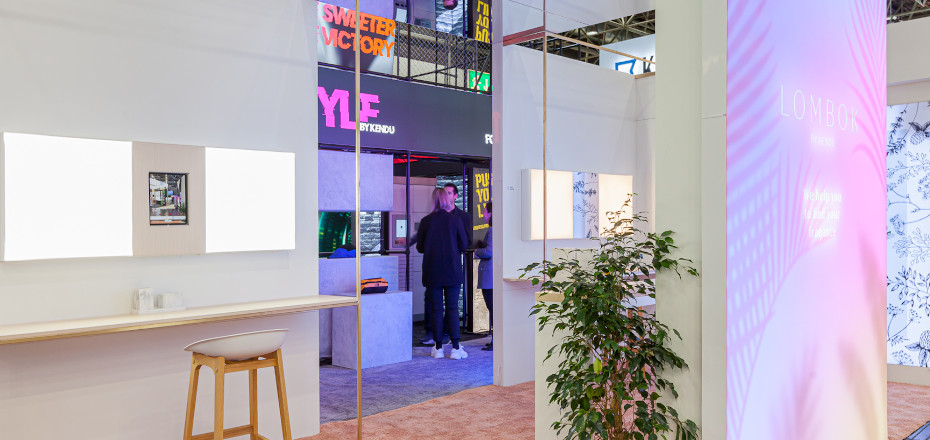 The Solution
Kick starting the process, the XD team undertook market research, investigating different experience strategies and defining the customer journey funnel, to ensure that the stand would draw visitor attention and offer real solutions for store pain points. The takeaway? Visitors had to feel that Kendu understood and could solve the challenges faced by retailers. Offering experiences and solutions adapted to different clients, four concept stores were developed which represented key sectors within retail: Lifestyle, Luxury, Beauty and Grocery. After finalising the concept stores, the second phase of market research was done in order to identify what the customer's expectations or requirements were for each of the four sectors. The creative concept of "the five senses" was born as it encapsulated what was required from each store space as well as the type of experiences customers expected: sight for Lifestyle, touch for Luxury, smell for Beauty, taste for Grocery and hearing for the central area dedicated to Kendu.
Once the customer experience was defined, Kendu designed the spaces and created the 3D renders, drawing up the technical plans, manufacturing the stand in-house and working with a network of trusted partners, to turn the creative concept into a fully functioning reality. Experiential agency Oreka, member of the Kendu group, collaborated to bring to life the new technology experiences. EuroShop was a complex project that required 360º services and solutions, from the customer experience strategy to the on-site installation. The result? The XD team delivered an experiential and interactive stand that impressed the masses.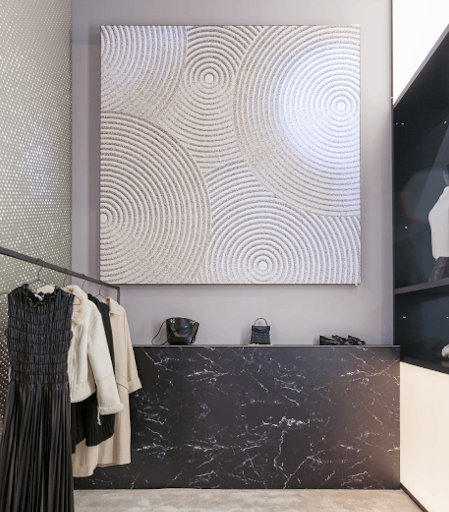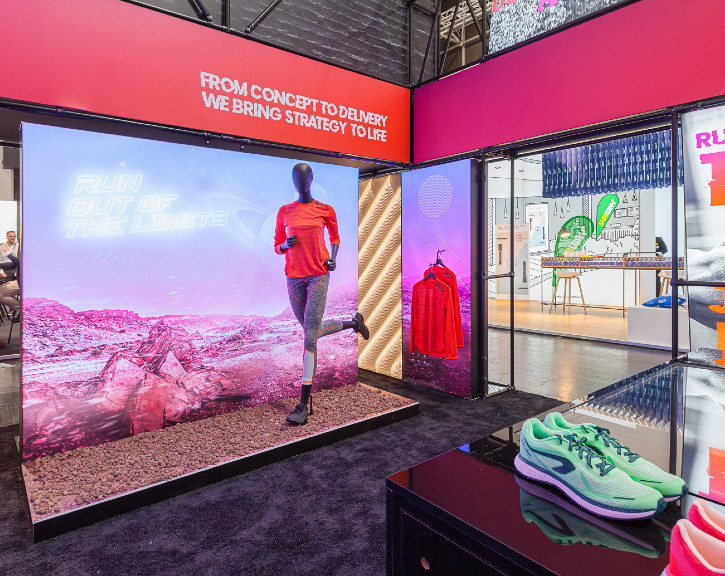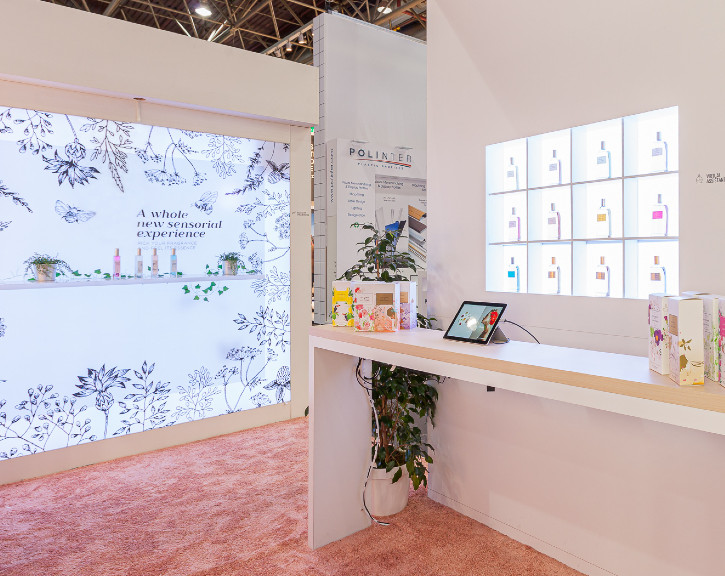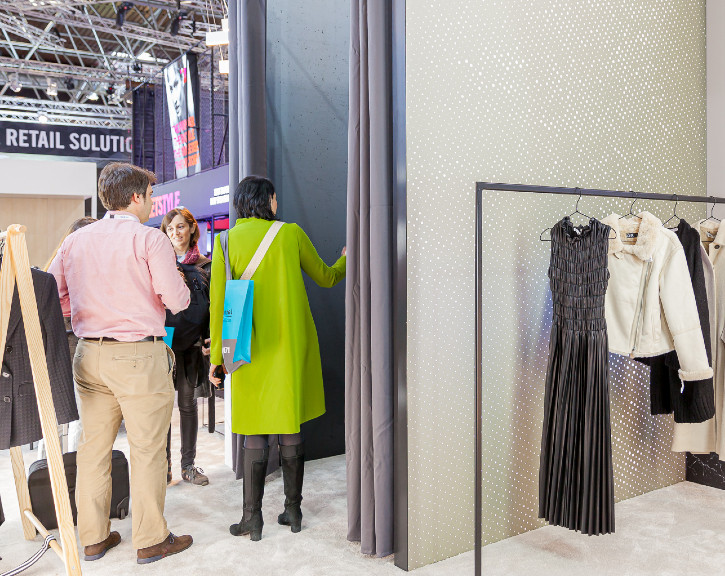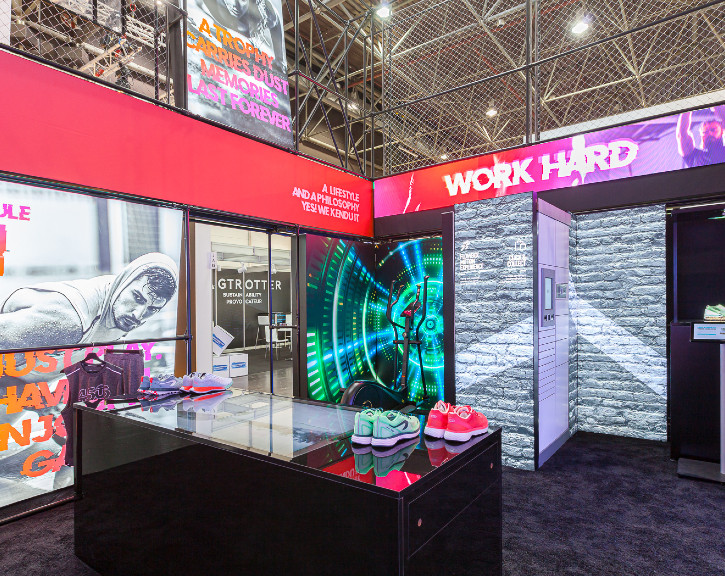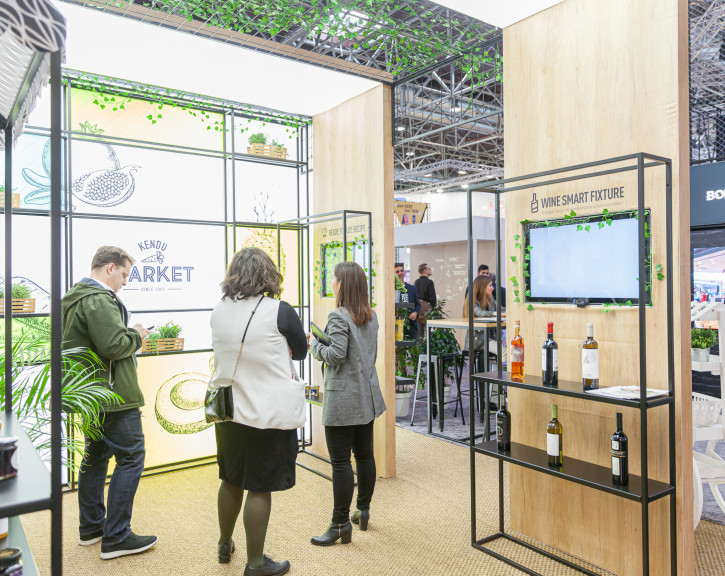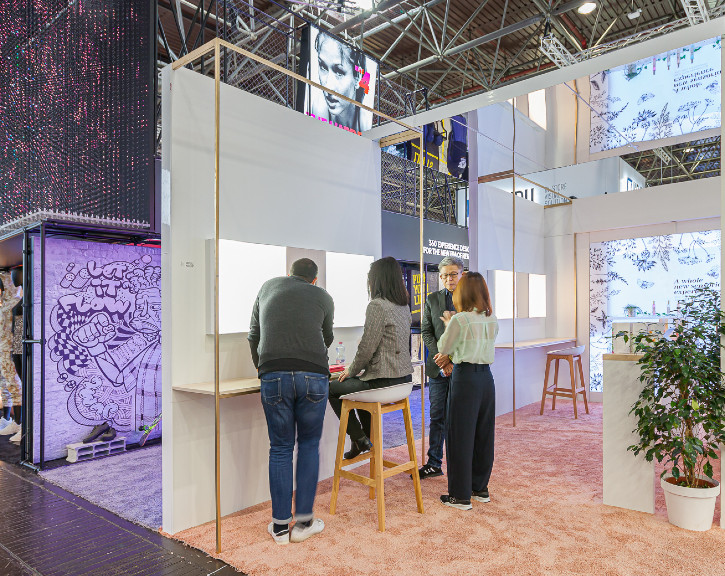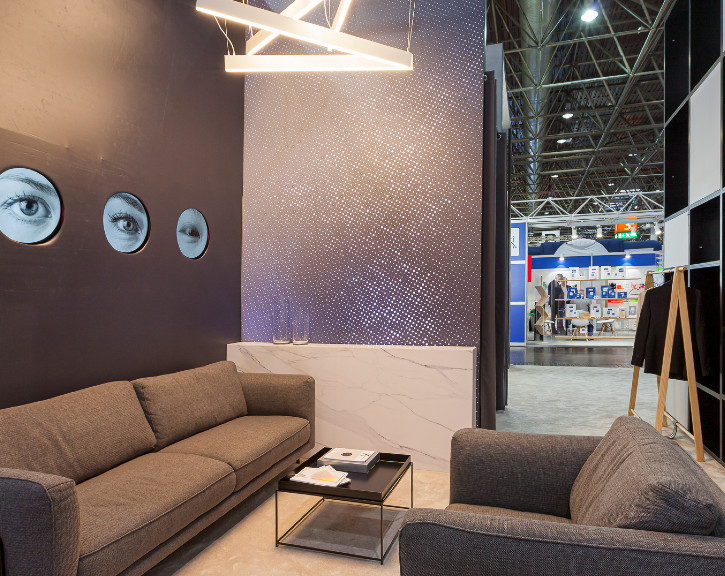 Let's talk about the future