A Full Cosmetic Makeover
With over 35 full-line department stores across the US, Bloomingdale's approached Kendu with two challenges for their Miami store. The first was to increase store traffic footfall by drawing attention of passersby and the second was to revitalise the multi-branded cosmetic department to keep the shopper in-store for longer. The main objective for both challenges was to differentiate Bloomingdale's from their department store competitors with a bright, eye-catching visuals that would appeal to the modern consumer.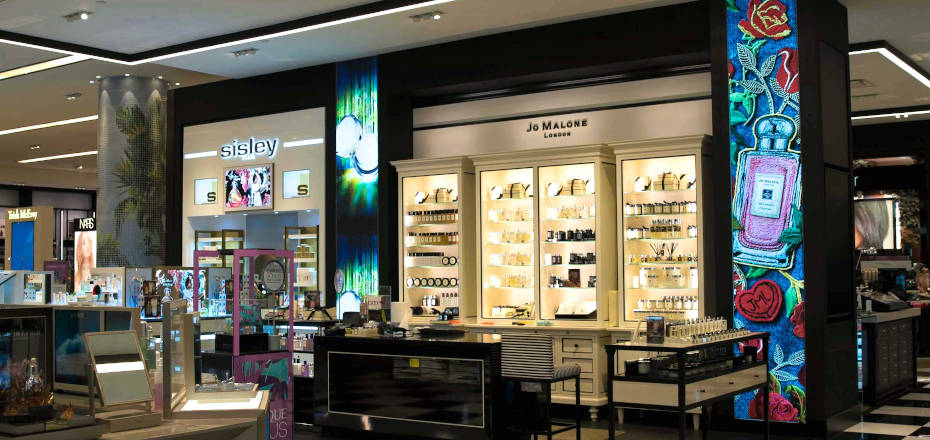 The Solution
Kendu's Technical Department developed a customised solution, a large-format cube-shaped lightbox, for Bloomingdale's exterior signage. The main technical challenge of the custom lightbox was to ensure even distribution of light. This was achieved by using a suspended bulb support system for 6 different high-lumen LED bulbs which faced each side of the cube and were fitted with a filter.
For the cosmetic department, Kendu worked with over 10 international beauty brands to manufacture a series of twelve-foot tall lightboxes for each of the display counters. To maintain each brand's individual identity, personalised visuals were printed. The high-quality, colour-rich printing ensured an evenly and expertly lit visuals for the in-store visuals.
Kendu fulfilled Bloomingdale's vision for their Miami store. The versatile, precision-engineered lightboxes create the perfect backdrop for the diverse beauty counters while also enhancing the overall department aesthetic. The unique, central lightbox creates a vibrant, eye-catching display that excites and entices Miami customers. After the initial installation of the lightbox cube, it was subsequently rolled out to 8 different locations across the US.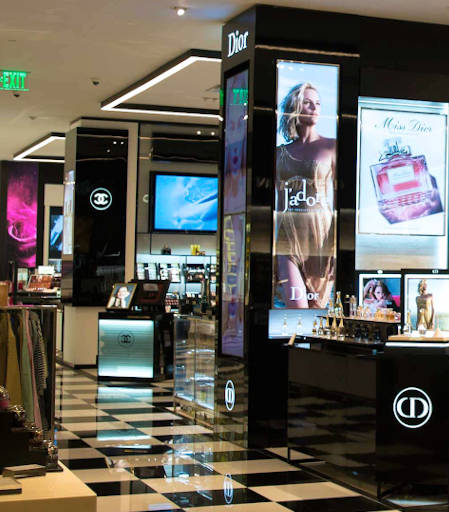 Let's talk about the future