Christmas windows (I): NYC
Now in its 89th edition, on December 1st the traditional "Rockefeller Center Christmas Tree Lighting" inaugurated the long-awaited New York Christmas. Artists such as Norah Jones or Pentatonix participated in this merry event, spreading the magic across the Big Apple.
This year NYC dons the Holiday cheer a little differently with major store such as Bloomingdale's, Barneys, Bergdorf Goodman, Macy's Herald Square, and Saks Fifth Avenue creating spectacular store windows. Here are our top picks for bets holidays windows 2021.
Bloomingdale's
Give Happy
On November 18th, Bloomingdale's held a dynamic event that featured an auction, Broadway shows, and a performance by Grammy nominee Bebe Rexha to celebrate its unveiling of six Christmas windows. What a night!
This year the source of inspiration was the "Give Happy" campaign which turned five storefronts into blocks of vibrant colors while the central block was multicolored. Each storefront had its own "Give" slogan such as "Give hugs", "Give a smile" or "Give light".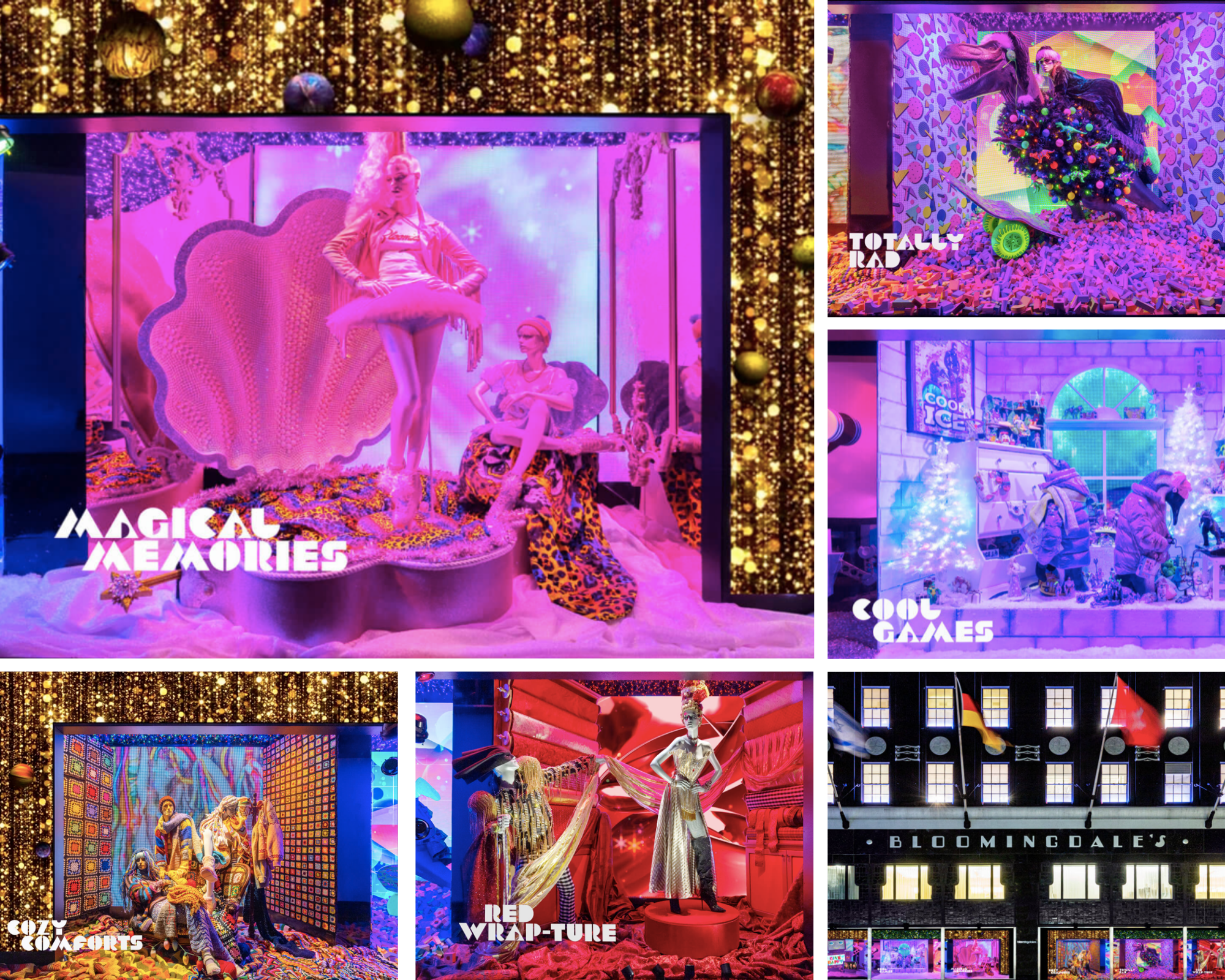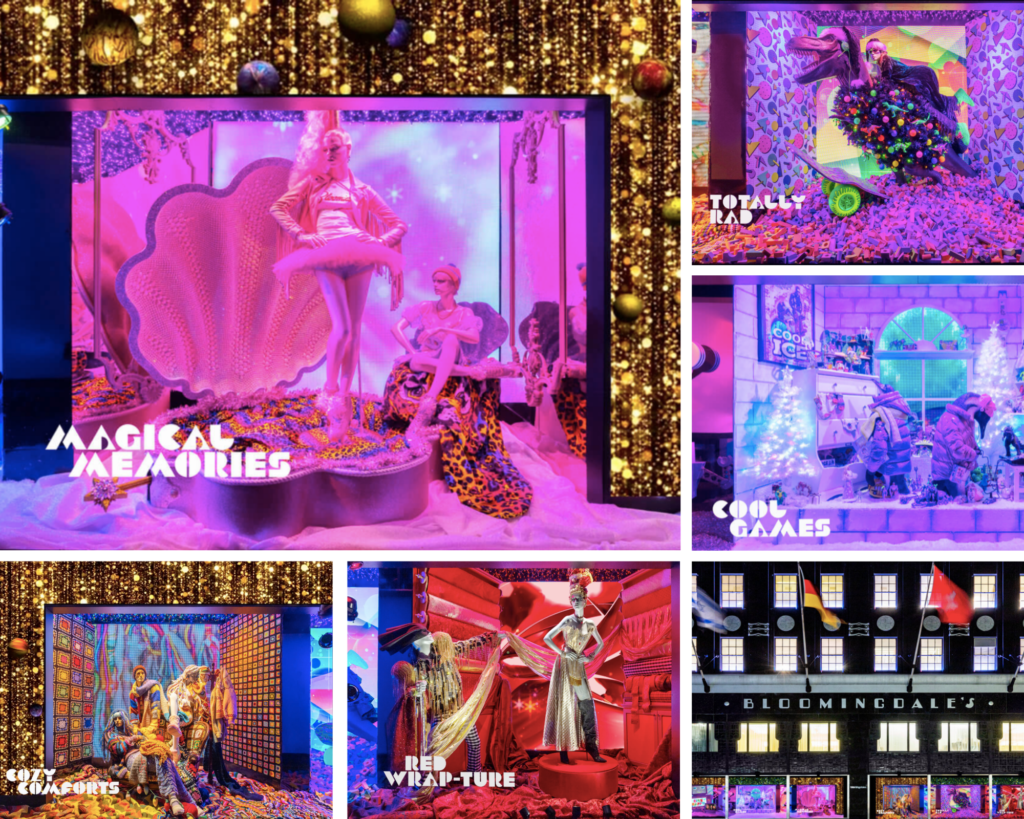 Bergdorf Goodman
The Present Moment
The luxury department store Bergdorf Goodman has designed an explosion of coluor directed by David Hoey with the theme "The Present Moment." This campaign celebrates the joy of people coming together after months of social distancing.
The windows are a vivid image of luxury and opulence, with original and colourful designs that showcase a touch of the exotic! It's the attention to detail that makes the difference.
Macy's Herald Square
Tiptoe
Macy's Herald Square's original proposal for this year is based on a sequence of scenes that tells the story of Tiptoe, a reindeer who dreams of being part of Santa's crew. To represent the animal's journey, Macy's takes us to a fairytale winter landscape, in shades of blue and white.
The moral behind this adorable story is "to highlight the importance of the power of faith and the joy and wonder of the season."
Saks Fifth Avenue
Dreaming of a holiday
Saks Fifth Avenue was inspired to showcase moments of reconnecting with family and beloved colleagues for its holiday windows.
The store asked children around the city to draw and describe their Christmas dream which included family and friends. Artists and engineers then brought the paintings to life, creating distinct holiday scenes full of meaning. Saks also partnered with Michelle Obama to support the Girls Opportunity Alliance in its mission to empower adolescent girls around the world through education.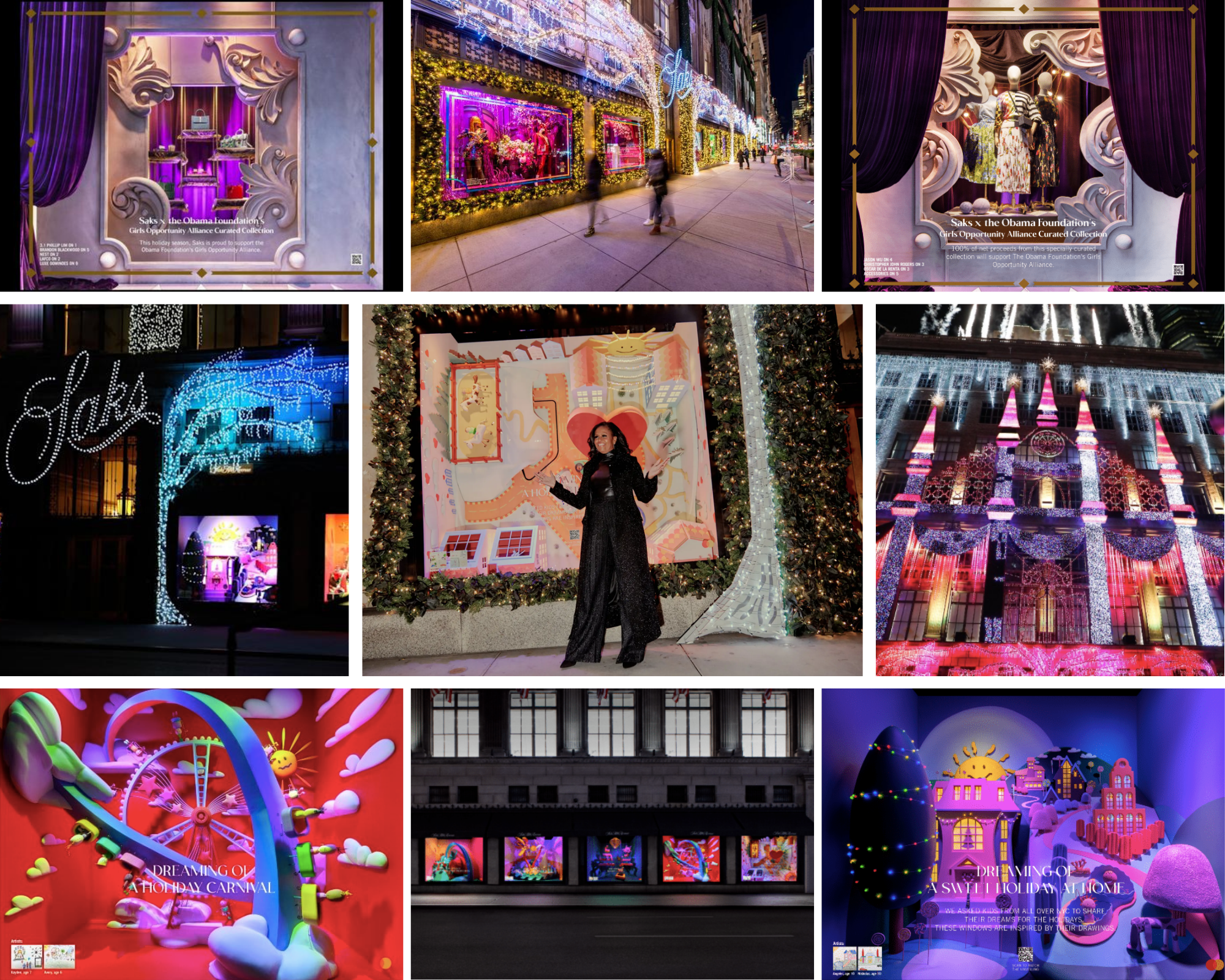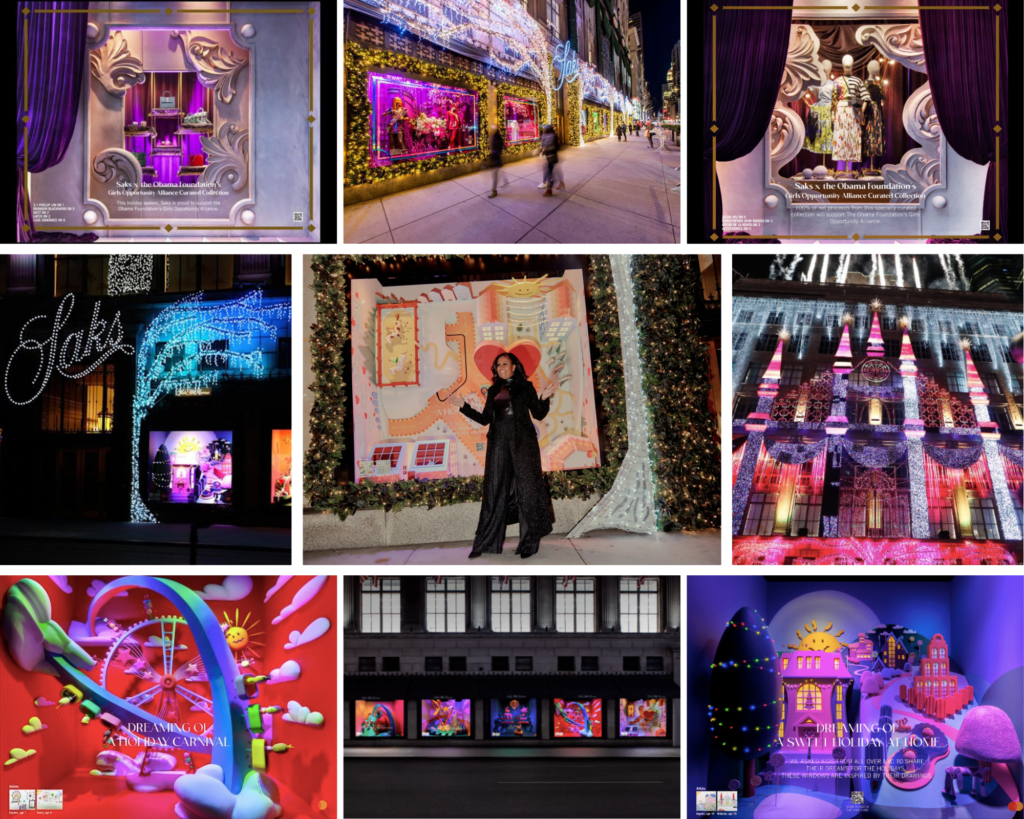 The Big Apple
A walk through the lights of New York
Apart from its incredible store windows, every year NYC hosts a range of lights shows and holiday decoration destinations to create a truly magical time of year
Rockefeller Center, Fifth Avenue, Bryant Park, and Hudson Yards are must-sees. But other key sights include Dyker Heights, the most festive New York residential neighborhood where its spectacular houses will transport you straight into a Christmas movie.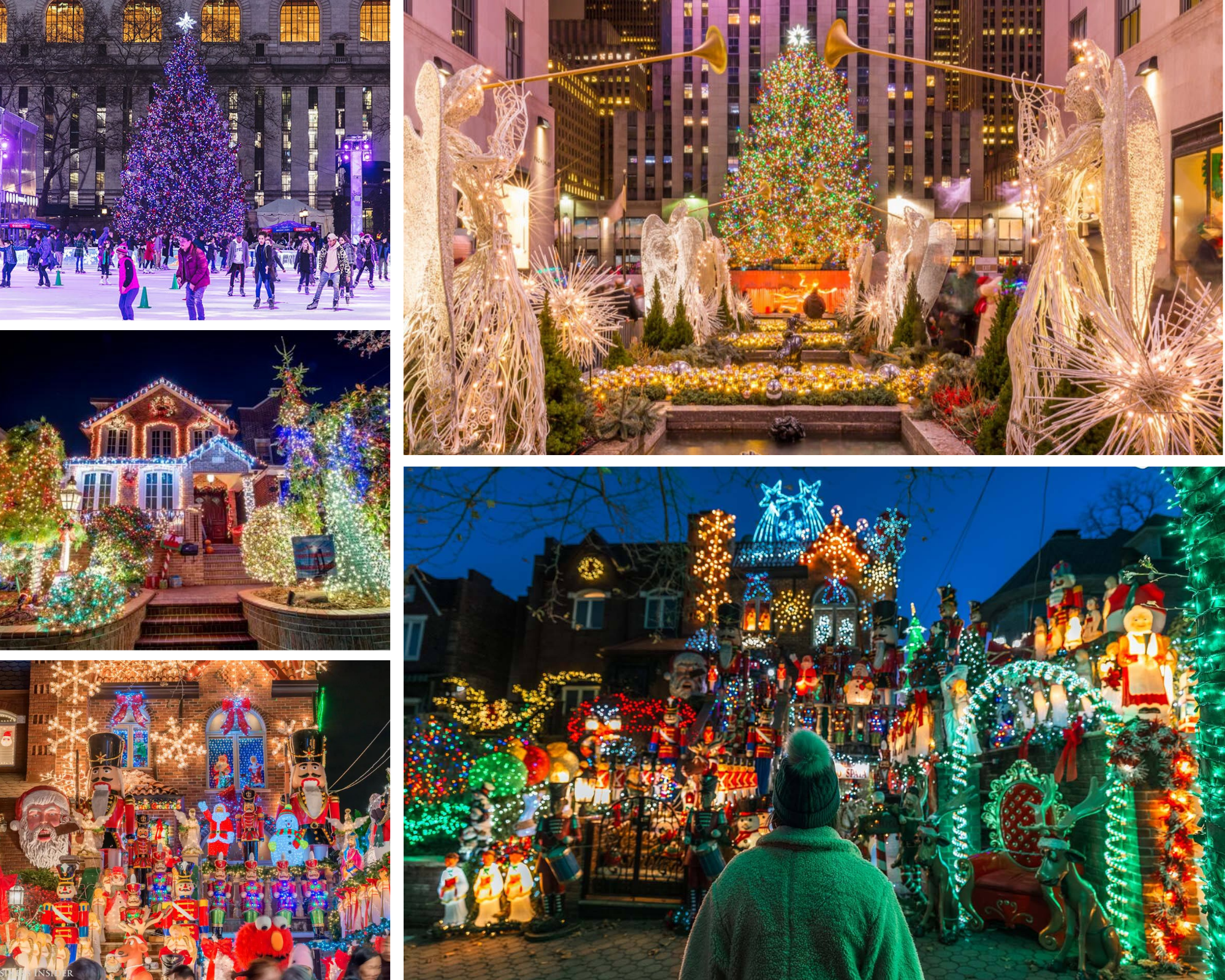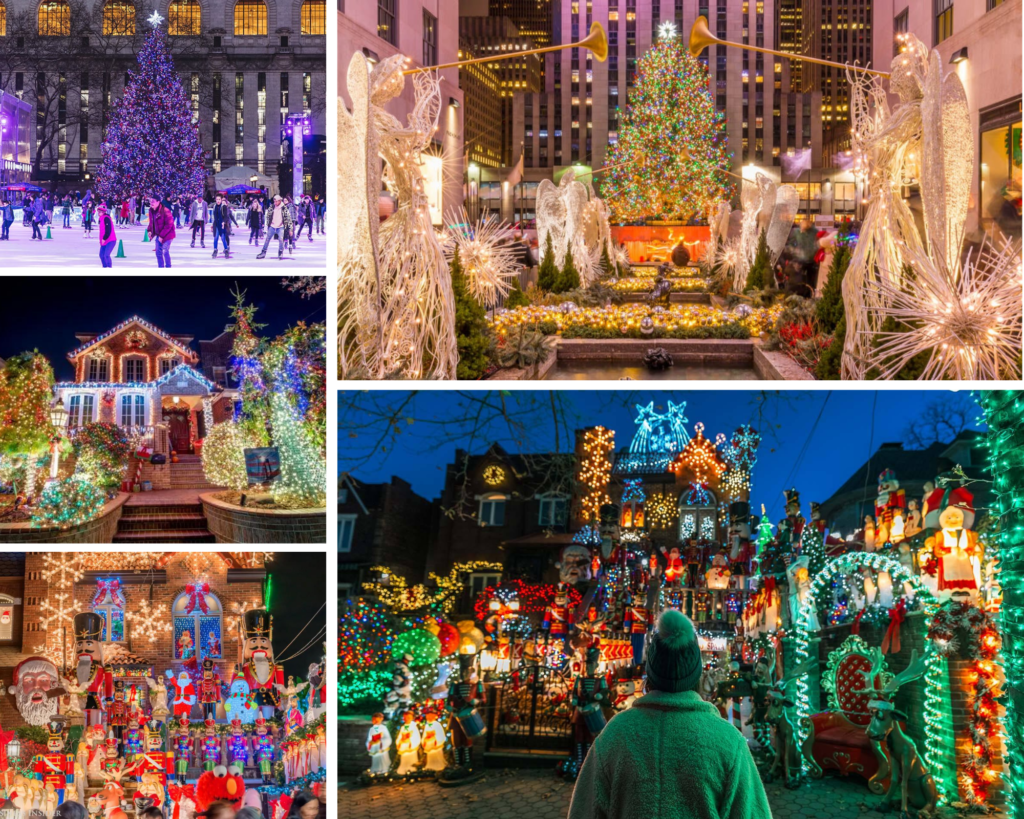 ENGAGING SHOPPING ENVIRONMENTS
In Kendu we are experts at designing consumer-oriented retail spaces that add high value for retail stores.
Discover our latest projects